18/09/2021
Capt Amarinder Singh resigns, Punjab Congress crisis deepens, says felt 'humiliated'
Dramatic developments came to the fore in Punjab Congress when All India Congress Committee decided to convene a meeting of CLP this evening in view of a fresh letter from 50 MLAs.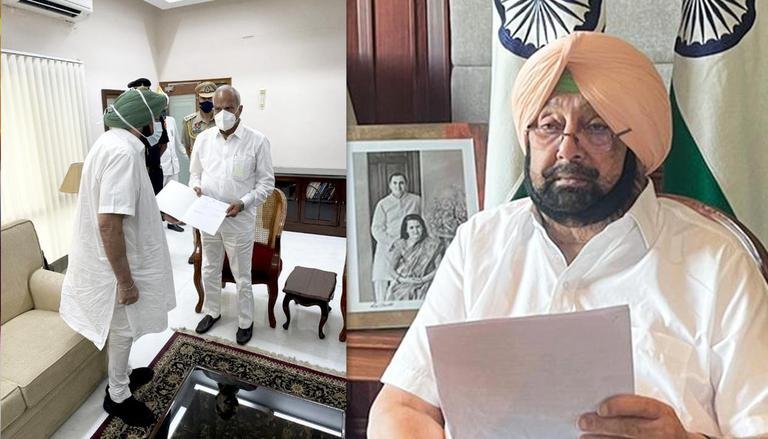 Amarinder Singh's son Raninder made it official with a tweet, in which he said: "…must go now as I am proud to accompany my father to the Raj Bhavan when he submits his resignation as CM of Punjab and Lead us as the head of our family. A new beginning, etc."
Over 50 Congress MLAs from Punjab have written to party chief Sonia Gandhi demanding replacement of Amarinder Singh as chief minister, party's highly placed sources said on Saturday ahead of an important meeting of the Congress Legislature Party in Chandigarh, news agency PTI. told.
As the crisis in the party's Punjab unit intensified once again – fueled by differences between chief minister and PCC chief Navjot Singh Sidhu – Singh spoke to Gandhi and expressed his anguish at his repeated "insults". There has been no official confirmation of the Chief Minister calling Gandhi.
Sources said the current crisis is "serious" as several MLAs are demanding replacement of the chief minister a few months before the assembly elections in the state.
The MLAs, in their letter to Gandhi, demanded a CLP meeting to be held at Congress Bhawan in Chandigarh at 5 pm on Friday. The high command has deputed senior party leaders Ajay Maken and Harish Chaudhary as central observers.
AICC general secretary in-charge of the party's Punjab affairs Harish Rawat will also be present during the meeting.
Sources said anything can happen in today's meeting. He said that if the MLAs insist on their demand, the change in leadership can happen only in the CLP meeting.
Sidhu, a staunch opponent of Amarinder Singh and state Congress Committee president, who is eyeing the chief minister's post, is unlikely to be a possible choice for the chief minister's post, sources said.
He said former Punjab unit chief Sunil Jakhar could be considered a potential.
Jakhar, who is not an MLA, is considered close to the top leadership and a prominent Hindu face of the party.
The dispute between the two factions has been going on for a long time and Amarinder Singh was strongly opposing the appointment of Sidhu as the PCC chief.
Sidhu has been at loggerheads with Amarinder Singh ever since he left the Punjab cabinet as a minister in 2019. He had become more vocal in his views in the last few months.
Last month, four ministers and nearly two dozen party legislators raised a revolt against the Punjab CM, saying they had no faith in Amarinder Singh's ability to deliver on unfulfilled promises.