03/01/2021
Controversy over the renaming of Aurangabad rift erupted in Congress & Sena
Mumbai: The Maharashtra Development Block (MVA) has become a ruling partnership between the Shiv Sena and the Congress, but both of them come face to face on some issues. Now both the parties have got stuck on a new issue. In the latest controversy, a dispute has arisen between the Shiv Sena and the Congress over the issue of renaming the city of Aurangabad.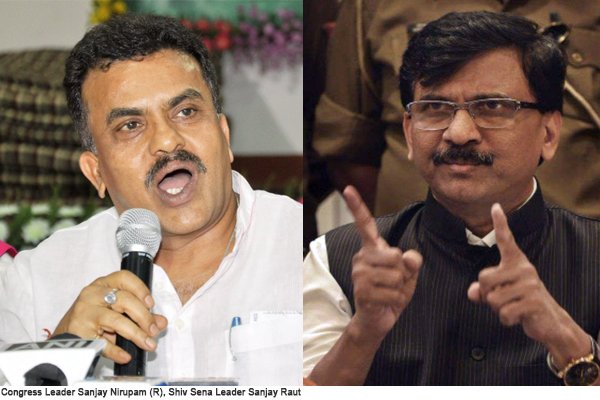 On the one hand, Congress has opposed the proposal to rename the city of Aurangabad after Sambhaji Maharaj, while the opposition Bharatiya Janata Party has called it a 'fake fight'.
Before the upcoming elections in Aurangabad, the Shiv Sena has raised the old issue of renaming the city. The original resolution was passed by the party in Aurangabad Municipal Corporation, ruled in June 1995 for more than three decades. The BJP also supported the proposal and issued a notification during the Shiv Sena-BJP coalition government. This proposal was challenged by a Congress corporator in the High Court and later in the Supreme Court.
The Congress has said as a ruling party that it will be strongly opposed. Thorat said the renaming of places was not part of the common minimum program of the Shiv Sena-led Maha Vikas Aghadi government, in which Congress and NCP are partners. If there is any proposal about renaming Aurangabad as Sambhaji Nagar, Congress will strongly oppose it. Congress does not believe in changing names because it does not benefit the common man. He added that although his party is part of the MVA alliance, it would certainly oppose such a proposal. However, I am not aware of any proposal to change the name of Aurangabad.
The issue of name change is being seen as another new controversy in the government between the two ruling parties, the Army and the Congress. Recently, Shiv Sena MP Sanjay Raut targeted the Congress ally after criticizing Congress leader Rahul Gandhi and expressing the need to change the leadership of the United Progressive Alliance.
Leader of the Opposition and former Chief Minister Devendra Fadnavis made fun of the army, saying it only remembers the issue of the name change from the point of view of elections. The Shiv Sena has rebounded the issue as soon as elections are seen. Fadnavis said that the Shiv Sena would forget the issue as soon as the elections were over.