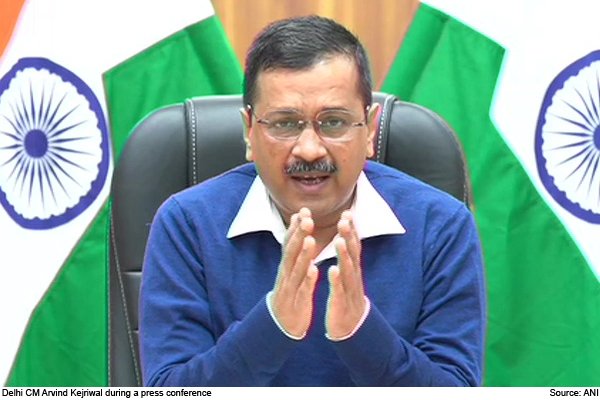 New Delhi: 131 patients died due to corona virus infection in the country's capital Delhi on Wednesday. This is by far the highest number of people who died of corona in one day. Delhi Chief Minister Arvind Kejriwal convened an all-party meeting at the Delhi Secretariat to discuss the situation in Corona. The ruling Aam Aadmi Party, main opposition party BJP and Congress participated in this meeting. Meanwhile, Delhi Chief Minister Arvind Kejriwal announced that if any person appeared without a mask in a public place, he would have to pay a fine of Rs 2000.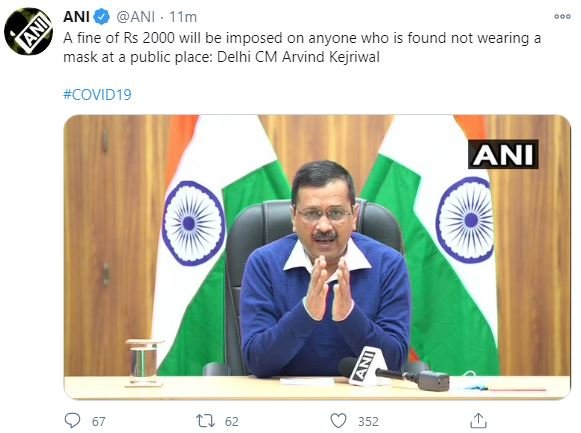 According to the information, Chief Minister Arvind Kejriwal said that the leaders of the opposition should not serve politics in the Corona era. At the same time, no decision was taken to close the market. A decision will be taken by talking to the market association.
This was the first meeting of its kind called by Chief Minister Arvind Kejriwal during the Corona era. Earlier, an all party meeting was convened in the month of June, but it was called by Lt. Governor Anil Baijal at his residence. Today's meeting will be attended by Delhi convenor of Aam Aadmi Party Gopal Rai and party MLA Saurabh Bhardwaj.
Let us tell you that Corona infection is once again increasing rapidly in Delhi and meanwhile, the death of 131 Corona infected patients in 24 hours on Wednesday has increased the government's concern even more. This is the highest number of deaths in a day due to the epidemic in Delhi. Earlier on November 12, the epidemic was the highest number of 104 people. Corona's death rate has increased by 1.48 percent in the last 10 days.
On Wednesday, 7486 new cases of corona have been registered in Delhi, due to which the number of infected in the city has crossed 5 lakh.
India reported 45,576 new cases of corono virus on Thursday, increasing the number of infected countries to 89,58,483. The death toll rose to 1,31,578. According to the Ministry of Health, 4,43,303 cases are still active, while 83,83,602 people have been cured or discharged or migrated.
Also read in Hindi: Corona Pandemic: दिल्ली में मास्क न लगाने पर भरना होगा 2,000 रुपये जुर्माना