05/02/2021
Court said France guilty of climate change inactivity, will have to pay compensation
New Delhi: In a landmark judgment on Wednesday, a Parisian administrative court considered the ecological damage caused by climate change in France and to compensate France for failing to meet its greenhouse gas reduction goals. Ordered.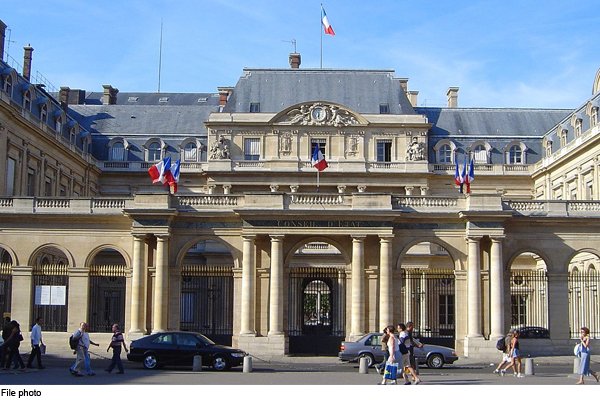 The case is of a group of NGOs supported by two million citizens who filed a complaint accusing the French government of failing to take steps to curb climate change, which has been dubbed the "Case of the Century" .
The court also ordered the state to pay symbolic amounts of 1 euro as compensation.
France is not meeting its goals
French President Emmanuel Macron has been very vocal about his support for climate change action.
He pushed, in December, to strengthen the European Union's 2030 targets to reduce greenhouse gases by at least 55% compared to 1990 levels – increasing from the previous 40% target.
But Oxfam France, Greenpeace France and two other organizations say that Macron's lobbying for global climate action is not supported by adequate domestic measures to control emissions responsible for global warming.
They note that France is missing its national targets set under the 2015 Paris Agreement, and the country has delayed most of its efforts until 2020.
The four non-governmental organizations (NGOs) who brought the case to court called Wednesday's court decision "the first historic victory for climate" and "a victory for truth", adding that so far France has been "concerned about its climate policies Inadequacy ".
The Paris court gave itself two months to decide on measures to rectify the problem and prevent things from going bad.
The court decided that it would not be appropriate to pay the money in this case and added that the impairment should focus on fixing the failure to meet the goals of reducing greenhouse gases.
Two years ago, four organizations (Notre Affair à Tous, Foundations Nicolas Hulot, Greenpeace France and Oxfam France) started "The Case of the Century" ("Case of the Century"), a protest against the French state for climate inactivity Is legal action. It was recorded because France does not comply with its international, European and French obligations to deal with climate change.
The case is supported by 2.3 million citizens who signed the largest French online petition to date.
The Case of the Century "(" Case of the Century ") recognizes the responsibility of the state and instructs the state to eliminate all its shortcomings about climate policies and fulfill its goals and commitments. Is seeking intervention.
The state has failed to meet its commitments and goals in various fields – which have been documented extensively – including France's High Council on Climate Change (independent body):
§ Carbon budget exceeded about 4% in the period 2015-2019.
§ Renewable energy: The target for 2020 is 23% but France reaches only 17.2% in 2019, despite a large capacity. One of the worst performers in the European Union.
§ Energy Renovation of Buildings: Rate of 0.2% per year – 1% per year after 2022 and should grow rapidly to reach 1.9% per year by 2030
Transport: 10% non-road, non-air freight in 2017 vs. 25% target in 2022
§ Agriculture: Revised 8% of the usable agricultural sector versus 20% of the objective / objective of the usable agriculture sector and reduced to only 15% in 2022. 3 years delay in payment of assistance to organic farmers.
Legal action is based on a number of legal texts that make it possible to recognize the existence of a "general principle of law" enforcing liability to combat climate change:
§ French Environmental Charter adopted in 2004, which has constitutional value
§ European Convention of Human Rights and European Court of Human Rights Jurisprudence
§ European Directive (Energy-Climate Package)
§ Domestic law (law on Grenell law, ecological transition and green growth and others) and texts (Low Carbon National Strategy (SNBC) (SNBC))
Acknowledging that ecological damage caused by the state's fault occurred for the first time in French justice: until now, it could only be applied before a judicial judge, that is, against private and individual entities.
All over the world, citizens are taking legal action to protect their fundamental right to a climate capable of living. In the Netherlands, courts have ordered the state to set higher targets to reduce greenhouse gas emissions in the name of protecting the rights of its citizens. Soon it may be France's turn.
The case is part of the growing movement against governments and the efforts of climate campaigners against climate change around the world.