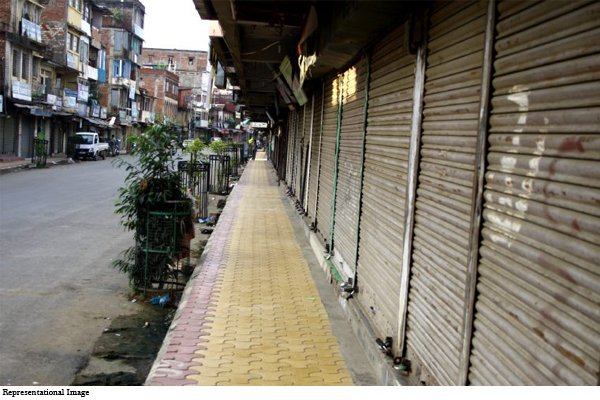 New Delhi: Corona cases are continuously increasing in the country's capital Delhi. Chief Minister Arvind Kejriwal has expressed concern in this matter. The Chief Minister said that lockdown can be imposed again in the markets if needed and for this, he has sent a proposal to LG as no lockdown can be imposed anywhere without the permission of the Center. Home Minister Amit Shah has also expressed concern over the growing Corona infection in the capital. Let us know that for the last few days, 7-8 thousand cases were continuously appearing in Delhi. However cases have decreased for the last 2-3 days.
Kejriwal said that some important decisions have been taken due to the increasing cases of Corona. He said that when the situation of Corona in Delhi had improved in the past, the Delhi government had increased the number of guests to the wedding ceremony from 50 to 200 as per the guidelines of the Center. That order has been withdrawn and now the number of guests at the wedding is being brought back to 50. Its proposal has been sent to LG.
The Chief Minister further said that during Diwali time we noticed that some markets were very crowded, due to which the corona infection spread rapidly. In such a situation, we have sent a proposal to the Center to allow us to lockdown the markets when needed. However, he also hoped that now that the festivals are over, it may not be needed. But the Delhi government should be allowed a lockdown if any further attempts do not improve the spread of infection.
Kejriwal said that the way the state governments and the Center are fighting the battle of Corona together, we will definitely win it. He has thanked the Center for assuring the ICU beds demanded by the Delhi government. Kejriwal hopes that the situation will be fine when the Center provides him 750 ICU beds, thanks to which.
He said that all governments are trying their best to fight Corona, but this disease cannot be eradicated until everybody takes precaution. He appealed to Delhiites to wear masks and follow social distancing at all costs. Only then can we defeat this epidemic.
Also read in Hindi: Delhi Lockdown: बाजारों में फिर से लॉकडाउन की तैयारी, शादी में सिर्फ 50 मेहमान