24/02/2021
Delhi will strictly act on people coming from these states: Have to show RT-PCR negative report
New Delhi: In view of rising cases of corona infection in five states of the country, Kejriwal government of Delhi has decided to take strict action. For this, the Delhi Disaster Management Department (KKD) has made it possible for travelers coming from Madhya Pradesh, Maharashtra, Kerala, Chhattisgarh and Punjab to Delhi to enter the capital only by showing negative reports of RT-PCR. Till the next order comes, this new rule will come into force from 26 February and will remain in force till 12 noon on 15 March.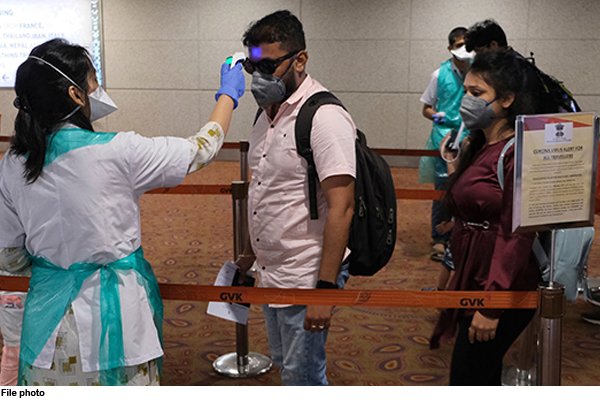 It is worth noting that the report of every person coming to Delhi from these 5 Corona affected states should not be more than 72 hours old. If you are preparing to come to Delhi, then you will have to bring a negative report of RT-PCR, only then you will be able to get admission in Delhi. Even if you have a report older than 72 hours, you will not be given entry in Delhi, or it can be quarantined. Delhi Disaster Management Department is going to issue this order soon.
Let us tell you that corona infection is increasing rapidly in Madhya Pradesh, Maharashtra, Kerala, Chhattisgarh and Punjab. According to the Health Department report on Tuesday, 86 percent of the cases of corona reported across the country have come from these states. Corona-affected states have also taken a number of drastic measures in view of the increasing case. The Maharashtra government has also imposed several stringent rules regarding the growing case of Corona. According to the Maharashtra government, if the corona is not controlled within the next 7 days, then the state government can take many more strict steps like lockdown.
According to Delhi government sources, the nodal incharge of these five states has been asked to check the negative report before traveling to the passengers. Only issue a ticket or boding pass if the report is negative. Till the next order comes, the new rule will be applicable from Friday midnight on February 26 and will continue to apply till 12 March 15.
In addition to the state governments, the Center has also become alert in view of increasing cases of corona in these 5 states. Therefore, in the next few days, many guidelines can be issued regarding railway and flight services as well as public transport.