23/01/2021
Demand to arrest and immediately stopping the web series 'Tandav' which insults Hindu gods
Muzaffarpur: In a recent web series titled 'Tandava', directed by Ali Abbas Zafar, aired on 'Amazon Prime', crores of Hindus have been insulted by showing objectionable dialogues regarding Lord Shiva and Lord Shri Ram and the Prime Minister of India Narendra Modi They have also been insulted by showing similar lines.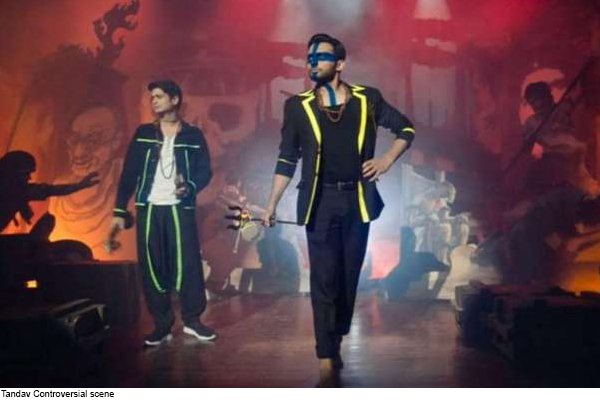 Representatives of Hindu Janajagruti Samiti submitted a memorandum to District Magistrate Pranav Kumar to demand that such malicious 'Tandava' web series should be immediately banned and all their convicts should be arrested and arrested and take strict action against them.
In this web series, along with insulting the Hindu gods, by showing the present government, police-administration and the Prime Minister to be anti-farmer, Muslim, and Dalit, a sense of ethnic hatred and violence has been spread against them. Overall, the country's social unity, peace and law, and order may come under threat.
Tandav director Ali Abbas Zafar has apologized for showing after the opposition of this web series. Even then, this ostensible apology is not acceptable to us, because the criminal must be punished according to the laws of law. Otherwise tomorrow someone will commit a crime and will apologize and defend himself from the punishment. Similarly, those who ridicule the gods should also get a lesson and no one should dare to do so further, the Hindu Janajagruti Samiti demanded this.
Other demands of Hindu Janajagruti Samiti
If there is any conspiracy to create anarchy in the country by creating such stories, there should be an investigation. For this, inquiries should also be made with the money supply and their manufacturers for the web series.
Just as there is a 'Censor Board' to censor movies, a quick 'implementer' mechanism of web series can be implemented to curb unrestricted web series without any control.
Strict laws should be enacted to stop the humiliation of deities, saints, and nation men from movies, dramas, advertisements, web series, etc.
'Amazon Prime' has broadcast national and anti-religion web series, so the government should take drastic legal action on Amazon too!