The late Kader Khan was a prolific actor and screenwriter who was a part of over 300 films in Hindi and Urdu. In an interview with Bollywood Dynasty, Kader Khan recalled his journey from Kabul to the city of Mumbai in India. A video excerpt from his interview was being shared on Twitter.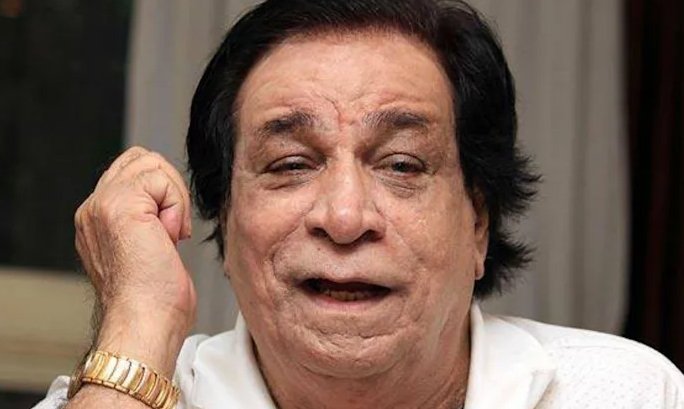 "It was around 1942," he recalled, "I had three brothers who came before me, and they reached the age of 8 and passed away. The first was Fazlur Rahman, the second Shams ur Rahman, and the third There was Habib ur Rahman, and then there was me. The reason for 'Rahman' is that my father's name was Abdur Rahman."
"When I was born, my mother said, 'This isn't the right place for my kids and I want to leave. Take me out of here.' But where do we go? We were surrounded by poverty, we didn't even have money for food. So, on my mother's strict orders, my father put them in a military convoy and we came to India, Mumbai. Maybe my luck lies with me Brought it here." – Late Kader Khan, Actor
He said that after reaching Mumbai, he stayed in a slum. After entering the city, Kader Khan grew up in the slums of Kamathipura where he enrolled in a local municipal school. He recalled an incident from his time in Kamathipura.
"Once, some boys asked me, 'Why are you studying here just because your mother told you? Let's work in a factory and we'll get some money. You can get food for your house. I liked the idea so I put down my bag and started going with them. As I took a step down, our house was on the third floor, my mother put her hand on my shoulder," recalled Kader Khan.
"I know where you are going," he continued, adding, 'You are going to earn Rs 4-5 every day with them. These 4-5 rupees will not bring happiness to our house, or food. If you really want to fight the trouble and help the family then you can bring happiness in this house. So you study Don't do anything else. I have come here to fight troubles."
Kader Khan started his film career with Rajesh Khanna's film Daag and acted in films like Mr Natwarlal, Khoon Bhari Maang and Dil Deewana. He appeared in lead roles in movies like Jaisi Karni Vaisi Bharani, Baap Numbri Beta Dus Numbri. Kader Khan's comedy career started with films like Himmatwala and Aaj Ka Daur.
Khan passed away in December 2018 and his son Sarfaraz Khan confirmed his death on 31 December. He was suffering from supranuclear palsy. His last rites were performed at the ISNA Mosque in Mississauga, Canada.