27/12/2020
Dobra-Chanti longest suspension bridge on Tehri lake of Uttarakhand is a new year gift for the tourists
Dehradun: While the year 2020 has been bad for the people, Uttarakhand has got the longest motorable suspension bridge in India this year, which is very beautiful to see and is emerging as a tourist destination. This bridge has now been opened to the public. The 725-meter-long Dobra-Chanti suspension bridge over the Tehri Lake took nearly 14 years to complete. The Dobra-Chanti suspension bridge will be the connectivity link between Tehri Garhwal district headquarters and Pratap Nagar. It will also reduce travel time between Tehri and Pratap Nagar from 5 hours to only 1.5 hours.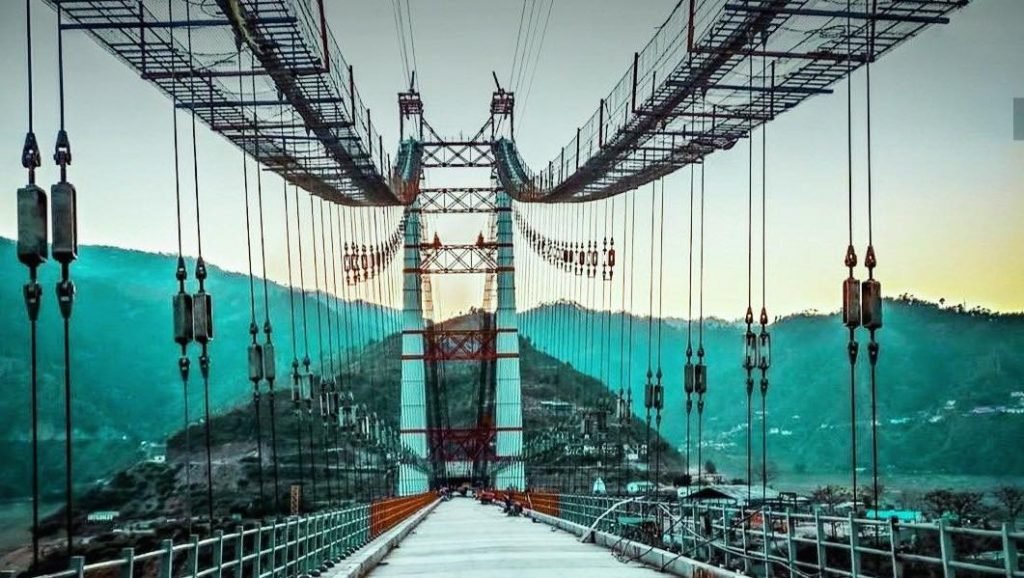 The Dobra-Chanthi bridge of Uttarakhand is the longest suspension bridge in the country as well as very beautiful. Multi-color lighting with the modern technology of 6 crores has been done on this bridge adds beauty to the lake and It attracts tourist more at night.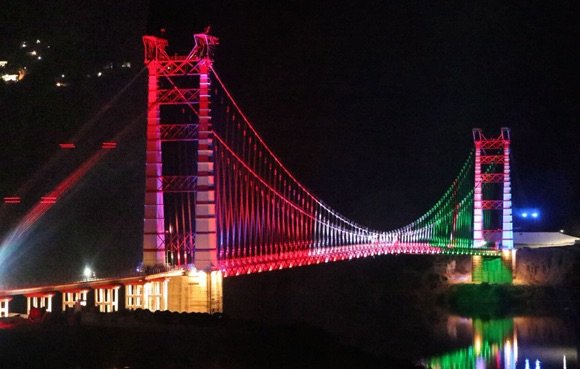 This bridge has been made attractive in view of tourism activities in the Tehri district. At night, this bridge lights up with colorful lights like Rashtrapati Bhavan, North, South Block, and Signature Bridge of Delhi.
This bridge has been built with special technology. High power street lights, electronic traffic control systems have also been installed around the bridge. If a vehicle tries to forcibly go, it will give a red signal to the device and stop it and inform the controller.
The Dobra-Chandhi bridge, built after 14 years, is built over the 42 km long Tehri Lake. This bridge has been constructed at a cost of 295.92 crores. It has a total length of 725 meters with a suspension bridge of 440 meters.