14/01/2021
Electric Car: Get ready for Tesla's entry into India, luxury electric cars!
New Delhi: Veteran businessman Elon Musk is going to start his business in India. Elon Musk's electric car maker Tesla has entered India. Tesla Inc. registered its company in India to bring luxury electric cars closer to launch. Tesla will manufacture and trade luxury electric cars here. Tesla has officially registered in Bengaluru.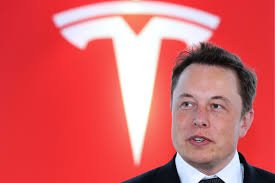 Elon Musk has tweeted "as promised" in response to a news article about Tesla's entry into India. Following his reaction, it was revealed that Tesla registered a new Indian subsidiary in Bengaluru and named its three directors. Last year, Elon Musk tweeted, "Definitely next year," in response to a user inquiring about Tesla's India entry.
Tesla Motors India and Energy Private Limited have registered their offices in southern Bengaluru on 8 January, which is home to several global technology companies. The registration reveals that the Indian entity has three directors, including David Finstein, who is currently a senior executive at Tesla according to his LinkedIn profile.
India's Transport Minister Nitin Gadkari, in an interview to a local newspaper in December, told that the American electric car manufacturer will start with sales and will also go ahead with assembling and manufacturing.
Prime Minister Modi is keen to promote the production and use of electric vehicles to reduce the country's oil dependence and reduce pollution. Their efforts have only accelerated efforts due to a lack of investment in manufacturing and infrastructure such as charging stations. The government is preparing to install an electric charging kiosk at every petrol pump. To boost investment in India, it plans to offer $ 4.6 billion in incentives to companies setting up advanced battery manufacturing facilities.
According to reports, Tesla can launch the 'Model 3' of its car in the Indian market. Inside it, a 60Kwh Lithium-ion toughened battery pack has been given. The top speed of the vehicle is 162mph. This car can hold a speed of 0.60 KM in 3.1 seconds. Its price can be around 55 lakh rupees.