28/12/2020
Eros Now brings a musical drama Ganagandharvan, starring Megastar Mammootty
Mumbai: Eros Now, South Asia's premier streaming entertainment service, owned by Eros STX Global Corporation (NYSE: EROS), the global entertainment company, today announced a Malayalam film, a musical drama 'Gangandharvan' from December 2020 is ready to stream.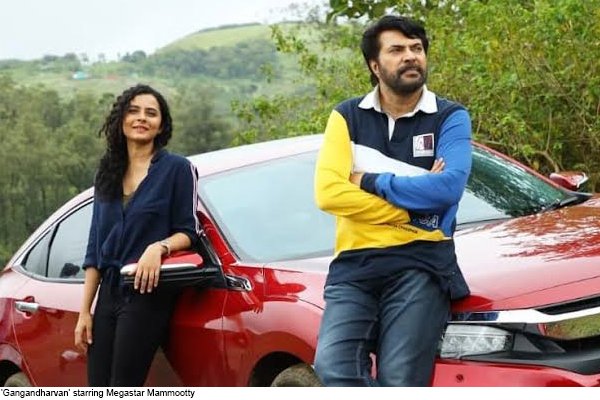 Kalakshaar Ullas is an aspiring stage singer who embarks on a musical adventure until he is caught in a case that changes his life forever.
Megastars Mammuti, Vandita Manoharan, Mukesh, Manoj K. Starring Jayan and the comedian – 'Gangandharvan' with director Ramesh Pisharodi is a reflection of every artist's dreams and aspirations for a successful career.
The story revolves around Ullas (Mammootty), who belongs to a light music band. Ullas makes a comfortable living with his wife Minnie (Vandita Manoharan) and daughter and is just waiting for a big break to succeed in her singing profession. Life takes an unexpected turn when an offer is received from Sandra, who is embroiled in a land encroachment case.
The film features a quirky, character-driven drama as well as a light-hearted story that will make you smile throughout the story. Mammuti, who is portraying Ullas' character, is cute and fun to watch. It will be interesting to see how the events unfold and how the euphoria protects itself.
Commenting on the upcoming Eros slate, Eros Now chief content officer, Riddhima Lulla said, "People around the world are often naturally cultural and particularly comfortable with stories introduced in their vernacular. Eros Now Always aiming to feature a wide range of content with local stars and languages ​​can resonate easily. 'Gangandharvan' is one of a kind of light-hearted family drama with veteran actor Mammootty in the lead role. The film is definitely a great one for the family audience. "