27/04/2021
Example became a village in Bihar, not a single case was found in any wave of Corona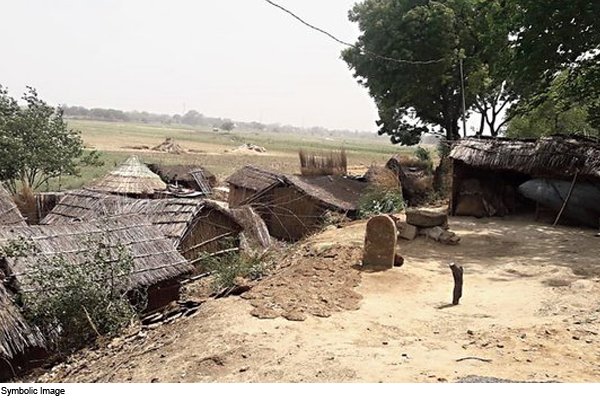 Patna: Corona virus epidemic is wreaking havoc all over India. Corona cases are being reported continuously from almost all the states of the country. Things are getting worse all over the country. But in the meantime, there is also a village in Bihar where the name of Corona is not even mentioned. According to Dainik Jagran, the district's Rewatiyan village of Nachap panchayat of Chongai block is terrified of coming to Corona. Actually, the people of this village are taking precautions and all other precautions towards Corona, due to which Corona could not enter this village. In this regard, the doctors of Chongai provide an example of the village.
In the district of Bihar, after nearly 13 months of the corona infection, not a single case of corona has been reported in the village. The reason for this is that the people here do not go anywhere unnecessarily nor do they give any preference to the people coming from outside. The people of the village met and made strict rules. A large number of people from this village with a population of about two thousand have gone for employment in other states. On their return, they have to quarantine at least three days in school outside the village. When symptoms are seen, they are examined. Last year, a migrant from the village who came from outside was also found infected. Due to following the rules of the village, it was discovered before he entered the village and was sent to the isolation center for treatment. Later, he became free from infection and came to the village.
Last year, when the country was fighting Corona, the people of this village took a lot of precaution during the lockdown and barricaded the village itself. As a result, not a single corona patient was found in this village last year. This time also in the second wave of Corona, the people of the village are doing well following the rules. Rural youth Bhim Singh, Ganesh Kumar, Sonu Kumar, Monu Kumar and Piyush Kumar told that the population of this village is almost above two thousand. Even after the infection wave weakened, the people here unnecessarily followed the rule of not getting out of the house. Even if we went somewhere, we used to live with caution and vigilance. Not only this, everyone coming to the village is closely monitored by the villagers and entry is not given in the village without a mask.
Dr. Mitendra Kumar Singh, Medical Officer in-charge of Chongai, said that during the Corona period, a lot of migrant workers came and went in the block area, but it is a big thing to not get a single corona infected from this village so far. People of other villages should also take inspiration from the people of this village. He said that vigilance is the biggest weapon to avoid the second wave of Corona.