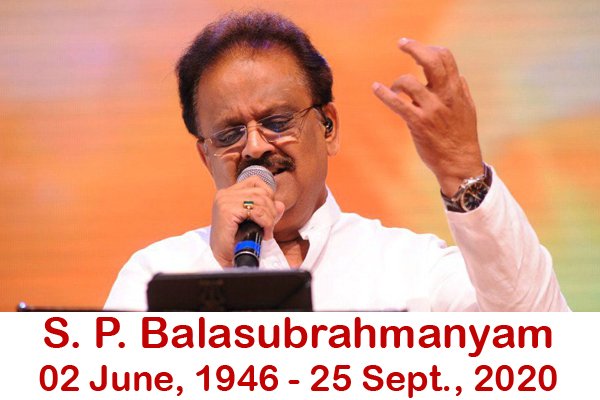 New Delhi: Bollywood's well-known singer SP Balasubramanian has passed away at the age of 74. Balasubramanian was hospitalized since August 5 after being infected with the corona virus. On Thursday, the hospital's official sources said in a statement that their condition has become very serious. They are placed on ventilators. However, the hospital had stated that his condition was getting worse and he died this morning. The news of his death has been confirmed by his son.
S. P. Balasubrahmanyam had made a distinct identity in the singing of Hindi films. All the songs of Salman Khan were sung by SP Balasubrahmanyam in the 1989 Salman Khan-Bhagyashree starrer superhit film Maine Pyaar Kiya which proved to be superhit. He then sang all the songs in the early days of Salman's career and was also known as the voice of Salman Khan for many years. Even after this, Balasubrahmanyam sang songs in many Hindi films, which proved to be superhit.
Let me tell you that in the industry he is believed to have sung more than 40,000 songs in 16 languages ​​so far and he also got the National Award for 6 times as the best singer for four languages ​​- Telugu, Tamil, Kannada and Hindi songs. Already happened. He has also been awarded the Padma Shri in 2001 and the Padma Bhushan in 2011 by the Government of India. The entire film industry is shocked by the news of his death.
Also read in Hindi: प्रसिद्ध गायक एसपी बालासुब्रमण्यम का निधन, कोरोना वायरस से थे संक्रमित