New Delhi: In an effort to pressurize the government to withdraw the 3 agricultural laws of the Center, a farmer leader announced on Monday that the day the government would present the Union Budget, the same day the protesting farmers i.e., on February 1, at different locations Will march towards Parliament. Darshan Pal, leader of the revolutionary farmers union, announced that the farmers would organize a march towards Parliament on March 1, 2021.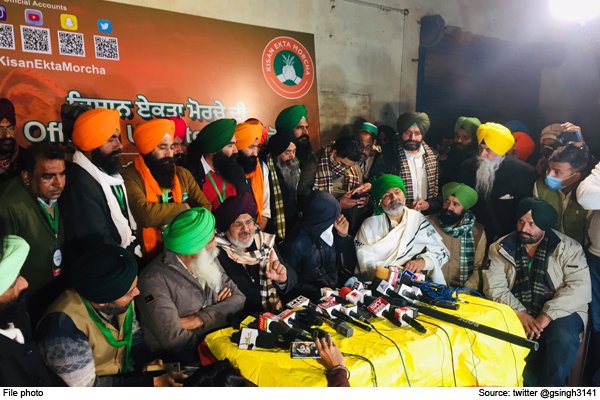 He said, "We will march towards Parliament from various places on Budget Day on 1 February. As far as tomorrow's tractor rally is concerned, it will make the government realize our strength and they will come to know that the movement is not just limited to Haryana or Punjab, but it is a movement of the whole country.
The announcement came after the government agreed last week to suspend 3 agricultural laws for one to one and a half years and to continue discussions with farmer unions and reach a conclusion.
Sharing the farmers' plans to intensify the protest, Darshan Pal said, "Farmers who have come for the tractor parade will no longer back down and join the protest. The movement will continue till our demands are met."
The farmers have announced to organize a tractor rally on 26 January, which will witness the participation of two lakh tractors going to Delhi from three border points – Delhi, Tikri and Ghazipur (UP Gate).
Farmer leaders on Sunday appealed to the people participating in the Republic Day tractor parade to keep ration available for 24 hours as well as to maintain peace during the parade. A farmer leader said, "No one should have arms or liquor." Banners with inflammatory messages will not be allowed. "He said," Three places have been set up to start the parade, including the Singhu, Tikri and Ghazipur borders. "