05/07/2021
'Fashion Industry' can give your career a new height of success!
The fashion industry is an evergreen industry and there are immense career opportunities in the fashion industry but often people associate fashion only with fashion designing which is not true. There are many more opportunities in the fashion industry that make it happen from the designing of the product to the delivery of the products to the end-user. The fashion industry is divided into different stages based on the value addition of that particular segment. For example, textile industry, construction industry, trade industry, retail industry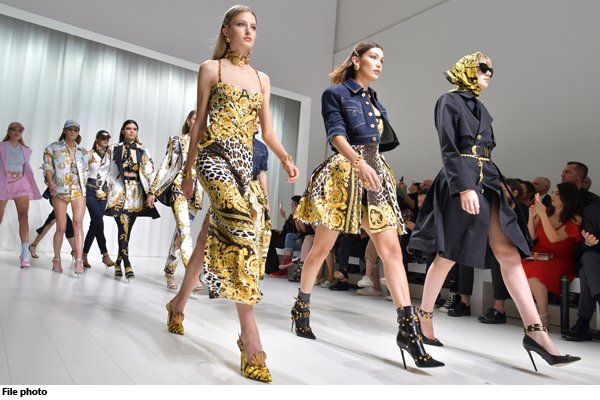 Clothing industry
The textile industry is mainly concerned with the design, production and distribution of yarn, fabric and clothing. Raw materials can be natural or synthetic, using the products of the chemical industry. Textile mills provide raw materials for making textiles and textile products. Natural and synthetic materials, such as cotton and polyester, and turn them into fibers, yarns and threads. They form the basis for most textile production and are usually made of cotton, wool or synthetic fibers such as polyester. Thread can also be made from thin strips of plastic, paper or metal. The woven fabric part of the textile industry developed from the Industrial Revolution in the 18th century, as mass production of yarn and fabric became a mainstream industry. Processes performed by these workers include cleaning, carding, combing and spinning fibers, weaving, weaving, or tying threads and threads into garments, and dyeing and finishing of fabrics. Some of the major job roles available in the textile industry are- Textile Technologist, Textile Designer, Textile Manufacturing
Construction industry
The garment manufacturing industry offers employment opportunities in various occupations, as in most manufacturing industries, the process of making a finished product is divided into several stages. Workers in these industries usually repeat a small portion of the manufacturing process, using tools and machines where necessary. This allows manufacturers to quickly and efficiently create textile products from raw materials.
Pattern makers convert basic models of clothing designers' clothing into individual parts that can be mass-produced. They use computers to draw out parts and draw in details to indicate the position of pleats, buttonholes, and other features, making adjustments as needed for different sizes.
There are other tasks in garment manufacturing such as textile winding, twisting and drawing-out machine operators make yarn from this material, taking care of repairing any breaks. Textile bleaching and dyeing machine operators control machines that wash, bleach, and dye yarn or finished fabrics. Some of the job roles in garment manufacturing companies or export houses in India and China are as follows: Designer, Trader, Sample Coordinator, Production Manager, Assembly Line Manager, Pattern Grading in CAD, Quality Analyst, Tailor
Trade industry
If you are in the garment trading business then you will sell products to a small retailer by taking franchise or distributorship for a particular brand and you may have business opportunities working independently or with a team.
Retail industry
Once clothes are designed and manufactured, they need to be sold. The business of buying clothes from manufacturers and selling them to customers is known as retail. Retailers make initial purchases for resale 3 to 6 months before the customer is able to purchase clothing in the store. Thus marketers are responsible for identifying and defining a fashion manufacturer's target customers and responding to the preferences of those customers. Successful fashion marketing depends on understanding consumer desire and responding with suitable products.
There are two types of job roles in fashion retail
Front End Team: Marketer Skills
This includes Salesmen, Department Managers, Store Managers, Regional Sales Managers, Branch Heads, Head Heads, Retail Operations Heads, Visual Merchandising Team.
Back End Team: Operations and Analytics
This includes retail planners, traders, buyers, designers, product development managers, category managers, quality analysts
Textile, apparel or fashion is the oldest business in human history where clothes are exported to different parts of the world. India is famous for cotton and China is famous for silk.
The fashion industry is one of the largest industries worldwide and is one of the largest employers across industries. If you have done BTech from Textile Engineering or you have done any fashion designing course or diploma, then you can have a lot of job opportunities for freshers as well as experienced professionals. Let us tell you that a better job, good salary, and stability are available in this industry sector.