Delhi, 26 Oct 2021: Four people were reported dead after a massive fire broke out in a three-storey building in Old Seemapuri area of ​​Delhi on Tuesday morning. Police officials told news agency that four people were found dead and the deceased was later identified.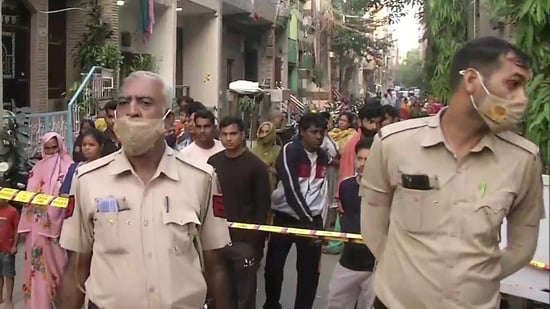 Delhi Police officials told the news agency that the fire broke out on the top floor of the building in Old Seemapuri. The deceased have been identified as Hauri Lal, Reena, Ashu and Radhika, he said.
Emergency responders rushed to the spot as soon as the news of the fire broke out this morning. Four fire engines were deployed and as per the latest update, the fire department personnel have now managed to douse the fire.
According to Delhi Police, Horilal's family lived on the third floor of the building. Horilal, a peon at Shastri Bhavan, was to retire in March 2022. His wife Reena has worked as a sweeper in MCD. Son Ashu was unemployed while daughter Rohini was still studying 12th from a nearby government school. All four people died in the accident. The bodies have been kept in the mortuary of GTB Hospital.
(with agency inputs)