New Delhi: Japan's parliament on Monday elected former foreign minister Fumio Kishida as the country's prime minister. Kishida, appointed as the new PM in place of Yoshihide Suga, met with lawmakers. The country's state broadcaster NHK said they were prepared to dissolve parliament next week and hold fresh elections on October 31. He will also hold a Liberal Democratic Party (LDP) rally ahead of the upcoming parliamentary elections.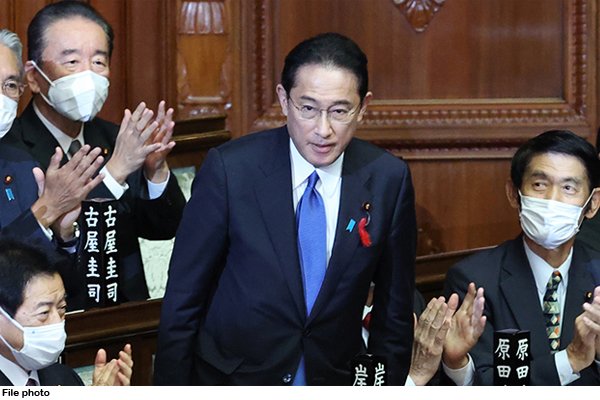 New Prime Minister Fumio Kishida is likely to dissolve parliament on 14 October. His plan to hold early elections is being taken as a surprise as the action is to be held by November 28. However, the term of Parliament ends on October 21. Analysts agree that Kishida does not want to waste time given the dangers of the pandemic. .
Meanwhile, Kishida has retained Toshimitsu Motegi as Foreign Minister and Defense Minister Nobuo Kishi, overseeing the country's diplomacy and security policies. They consider the corona epidemic and the security situation as the biggest challenge. Let us tell you that due to the decline in popularity due to the organizing of the Olympic Games, Suga resigned from the post of PM for only one year. Kishida defeated Vaccination Minister Taro Kono in the party leader's election last week.
New leaders will get responsibility
Japanese media said all except two of Suga's 20-member cabinet would be replaced by new leaders. Most of the posts would be assigned to leaders who supported Kishida in the party's election. The cabinet will consist of only three women leaders. Cabinet members include Foreign Minister Toshimitsu Motegi and Defense Minister Nobuo Kishi. He will create a new cabinet position, appointing 46-year-old Takayuki Kobayashi to deal with the economic dimensions of the country's national security.
China-North Korea Competition
Kishida supports closer cooperation between Japan and the United States and partnerships with other like-minded countries in Asia and Europe, one of the objectives of countering China and nuclear-armed North Korea. The new leader will be under pressure to improve the image of the party, which has reportedly been tarnished under Suga's leadership.
PM Modi congratulates Kishida
Prime Minister Narendra Modi on Monday congratulated Japan's new Prime Minister Fumio Kishida on taking office and said he looks forward to working with him to further strengthen the special strategic and global partnership in the region. PM Modi said on Twitter, "Congratulations and best wishes to Japanese PM Kishida. I look forward to working with him to further strengthen the Special Strategic and Global Partnership and advance peace and prosperity in our region. Earlier, PM Modi said that India-Japan friendship is considered as one of the most natural partnership in the entire region. Japan is one of the most trusted friends of India.