Lucknow: Girdhari alias doctor, the main shooter in Mau's history heater Ajit Singh's murder in Uttar Pradesh, was killed in an encounter with the Vibhutkhand police in the early hours of Monday.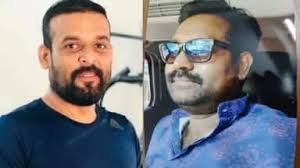 Girdhari was on a three-day remand at this time and was questioned for several hours on Sunday night by the Vibhutikhand police and the Varanasi police. Police claim that he tried to escape from police custody in the early hours. During this, he opened fire on the police in which he was shot and died near Sahara Hospital in retaliation.
Ajit Singh was killed on 6 January in Vibhutkhand, Lucknow. The main shooter in this was Girdhari. He was accompanied by five other shooters. On 11 January Girdhari was arrested in Delhi in a dramatic manner. The police took him on remand at 11 am on January 13 to find out the other secrets of the murder. His remand was ending on the morning of 16 January.
There was a reward of one lakh at the time of murder
The shooter Girdhari was also interrogated by the Varanasi police on Sunday in Vibhutikand Kotwali. Girdhari was wanted in the murder of Nitesh in Varanasi before Ajit's murder. At that time a reward of one lakh rupees was also announced. The Varanasi police reached Lucknow on Sunday afternoon to find out any information from Girdhari about the conspirators and other miscreants in the case.
After the arrest of Girdhari in Delhi, the Varanasi police went to Delhi but did not get remand. Like Lucknow, Girdhari did not go to Varanasi court and through video conferencing he took the next date. Police Commissioner DK Thakur said that there were several cases against Girdhari. He also fired on the police. He tried to escape near Sahara Hospital in which he was killed. Shooters Ravi Dev, Mustafa, Ankur, Rajesh Tomar and helpers Vipul are still absconding in this massacre.