23/02/2021
Gujarat Civic Poll: Saffron waved in Gujarat civic elections
New Delhi: Saffron hoists in Gujarat once again. The results / trends of 6 municipal corporations have proved that Prime Minister Narendra Modi still has a strong hold on his home state. Congress, AIMIM of Asaduddin Owaisi and Aam Aadmi Party (AAP) failed to do much in the civic elections.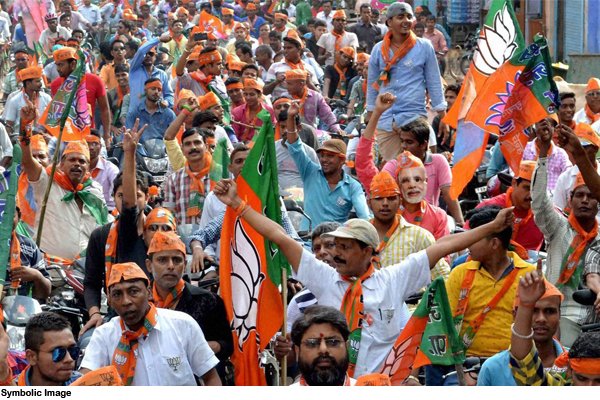 The BJP retained its hold in 5 out of 6 metropolitan municipalities. However, in Surat, the Aam Aadmi Party has outperformed the Congress (Congress), becoming the number two party. These election results have boosted BJP's confidence for next year's assembly elections. On the other hand, these results have forced the Congress to review.
According to News18, a total of 576 seats in 6 metropolitan municipalities (Manpas), including Ahmedabad, were cast on 21 February. BJP has got majority in 5 out of 6 metropolitan municipalities i.e. Ahmedabad, Rajkot, Vadodara, Jamnagar and Bhavnagar. In Surat, the Aam Aadmi Party has moved ahead of 18 seats to become the number two party and has made the Congress the number three party.
One thing has become clear from the results of the Municipal Corporation election that Gujarat is BJP's stronghold and no other party can make a dent in their stronghold.
(With agency input)