New Delhi: A fierce fire broke out at Covid Hospital in Rajkot district of Gujarat on Thursday night. It is being told that a total of 6 people have died in this accident. According to the information received, the fire broke out in the ICU of Shivanand Hospital in Rajkot. A total of 11 patients were admitted to the ICU due to Covid, of which 5 people have died. Later, another patient also died during treatment.
According to the information, when there was a fire, a total of 33 patients were admitted in this hospital. Several fire engines were sent to the spot to extinguish the fire, after which the fire has been controlled. It is being told that many patients were scorched due to the high flames of the fire. Since then he is admitted to another hospital in an injured condition but many patients could not survive due to scorching badly. After the fire, all the patients admitted to Shivanand Hospital have been shifted to another hospital.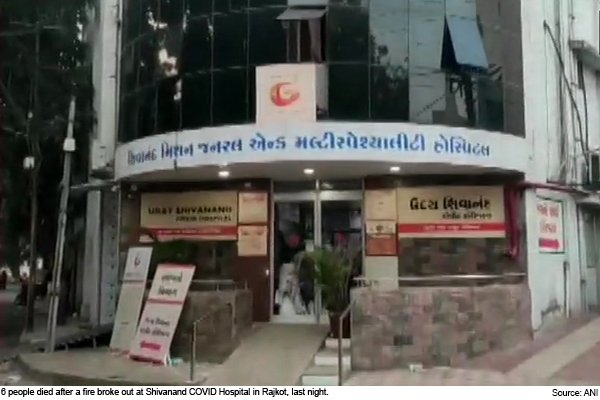 It has also been reported that so far no officer has been able to disclose the reasons for the fire. "Right now all the patients are being shifted to other hospitals and other work is being taken care of," says an official. The exact cause of the fire will be ascertained later. "According to the information revealed so far, the fire started from the ICU.