30/01/2021
Here's what new in 'Master', on Amazon Prime Video which will thrill the OTT audience!
Mumbai: This is not a new story, but the representation changes. The master is like a fight between the angel and the demon and that is what makes the film interesting.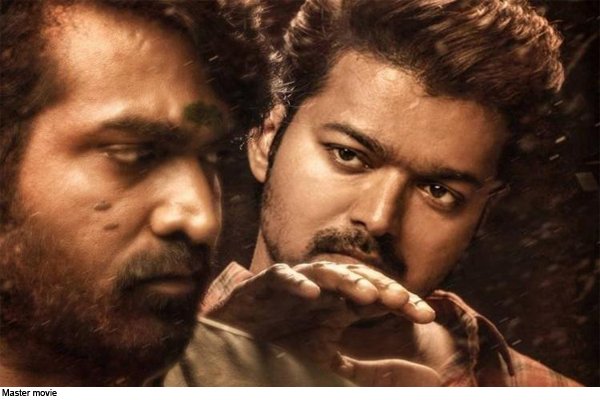 There is a big fight between a fairy and a demon in the film and I hope OTT viewers enjoy watching it. No matter how many times we narrate the same story, it is always fun to see such stories on screen. It will entertain the audience whether it is OTT or theater.
An action sequence that was hard to shoot but fun.
If you ask me, everything has been very difficult for me, but in the scenes, I have done with Vijay sir, I was a little shy and embarrassed because he is such a big actor and mass hero. It was a bit difficult but after meeting Vijay sir he made me feel comfortable. There is a scene where I am talking to Vijay sir and we were shooting at 4:30 or 5:00 and the lights were slowly coming down. We were in a hurry but still, I got a very good response from the audience when they were watching in the theater. they loved it.
Any special training you had to take for your role in the film?
nothing. I know Lokesh very well. I play the character by understanding the specifics of the character, not for the outward appearance but for the internal thought process. I understand the character and then I play the character so after 2-3 days I discuss with my director and I become very comfortable with him. I never prepare for my characters. I just go and play it.
You have played both negative and positive characters in your film. Do you like any role?
No i don't like I love to play whatever I get as long as it is interesting for the audience. Both characters are a part of you, so frankly, I have no answer for that.
Lokesh is a young director. How was your experience with Lokesh?
I have known Lokesh since he was doing short films. I have known him for the last 7 years. He is like a younger brother or friend and I feel very well connected with him. I don't even listen to the story completely before going on set. I only know the lines, this is Vijay Sir's character and this is my character, that's all I know. I have great faith in him and the same has happened in the film.
You are working with Vijay sir for the first time. What has been your experience?
When I was working with Vijay sir I was a little nervous but then later I became comfortable.
The Master is one of the first films to have made a comeback on screen or at the box office since the epidemic. What was on your mind before being taken to theaters?
This is not my decision. This was the decision of the creator and Vijay Sir. I am glad that it is releasing because I believe people will come to theaters after Kovid. People have started going to work and meeting others in malls etc., so I am sure people will come here too. The only fear is whether the film will release. It is good that they have given us permission to release the film in theaters.
Do you think the number of theaters will increase as the film performed well at the box office?
It depends on the people. To be honest, the individual depends on the person.
How different and interesting was the shooting of this film from the previous films?
There is no difference between this film and previous films. All movies are the same. All scenes are the same for me because I have to do it responsibly. The scene on the first day is where I'm killing someone. This is a dark scene for me that was tough. I have a connection with Arjun and Vijay sir, as I have no connection with other characters. Arjun is a very good actor and has many fans of his performance. I have known him since his early days and am very comfortable with him.
Tell us a role that is close to your heart.
Everything I do is very close to my heart. I can not tell.
If given the opportunity, would you like to expand your work in North India?
I am already doing 3 films. There is a web series and a Mumbaikar with Raj and Shri Ram Sir. Another film is with a Marathi director Kishore Palikar.
5 reasons for viewers to watch a movie:
The story, Direction, Vijay Sir's Mass Performance, Anirudh's Music, and Together, I Am. I hope you like it.
How thrilled you are to have a good start to your project after the pandemic and have a wider reach through Amazon Prime Video.

Very happy because it was released in theaters and people are appreciating it. I am also happy because it is also being released on OTT on Amazon. Those who cannot come to theaters can also watch movies. So I am very happy
What would you like to say to your fans who will watch your film?
Love You.
What is your favorite Amazon original movie?
Recently I started watching Family Man because my wife liked Family Man a lot. I have also started as a night manager.
Will you be excited for another season again?
Yes i know about it I know that Samantha did a role. They told me because I am working with them.
Who is your favorite character from Family Man?
Of course, Manoj Bajpayee. He liked the way he played and at the same time, liked the relationship between Priyamani and Manoj Vajpayee. Of course, he is busy fighting crime, but he is invested in his family and is not giving any reason that I am busy but he is accepting it. He has played a very responsible role. I liked it I am a big fan of Manoj Bajpayee, he is a great actor. I met him in Chennai when he was there to shoot for Family Man. He is a very lovely person.