14/03/2021
Here's Why Govinda is upset with nephew Krishna
Krushna recently refused to show her uncle in a television show.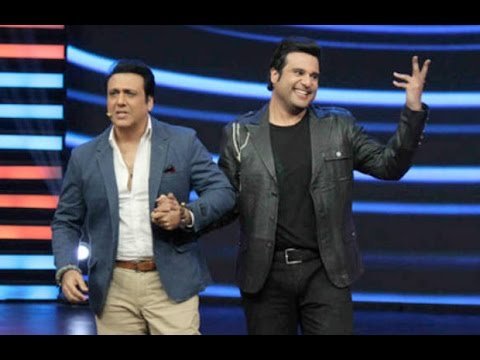 Film actor and comedian Krishna Abhishek, who is the nephew of Bollywood star Govinda, recently reported when he refused to appear in an episode of The Kapil Sharma Show featuring Govinda and his daughter Tina.
He clarified it at the time by saying, "Yes, I refused to do an episode featuring my maternal uncle Govinda, because there are some differences between us, and I didn't want any of our issues to affect the show." You need to work in a warm friendly environment for comedy to be effective. Laughter can only arise between good relationships. "
Govinda's wife Sunita and Krishna's wife Kashmira returned in 2018, which soured relations between the two families.
Govinda has addressed the latest controversy in a lengthy statement. "I am very sad to talk about it publicly, but it is true that high time is up. I read reports about my nephew (Krishna Abhishek) not performing in a TV show because I was invited as a guest. He also spoke about our relationship. His statement contained many derogatory comments and was thoughtless. "
Krishna had alleged that his uncle had not met his twin sons – Ryan and Krishang – who were born in 2017. Denying this, Govinda says, "I went to see the children in the hospital with my family, and even met the doctor. And the nurse was taking care of them.
However, the nurse told me that Kashmirira did not want any family member to meet her. When we insisted, we were allowed to see the boys from afar, and we returned home with a heavy heart. However, I strongly feel that Krishna does not know about this incident. Later, he came to our house with children and Aarti Singh (Krishna's sister), which he forgot to mention. "
He said, "I have often been at the end of Krishna and Kashmera's derogatory remarks – mostly in the media and some on their shows and stage performances. I don't understand what they are getting out of all this. Krishna's My relationship with her was strong from the time she was a child; people in my family and industry have seen it. I think washing dirty linen in public is a sign of insecurity and outsiders taking advantage of misunderstandings in a family. allows for. "
He said, "Through this statement, I want to declare that I will maintain a beautiful distance from now on and urge those who dislike me to do the same. Every family has misunderstandings and problems, But discussing them in the media can cause irreparable damage. I am probably the wrong person, but so be it. My late mother always used to tell me, 'do goodness and put in the river'. This is what I intend to do. "