26/12/2020
Income tax department carried out search operation in Guwahati, Northeast India
New Delhi: The Income Tax Department conducted a search and survey on 22 December 2020 in the case of three big contractors from Northeast India. One of these groups is also associated with the hospitality business. The Income Tax Department is conducting search and survey operations at 14 locations in Guwahati, Delhi, Silapathar, and Pathshala (Assam).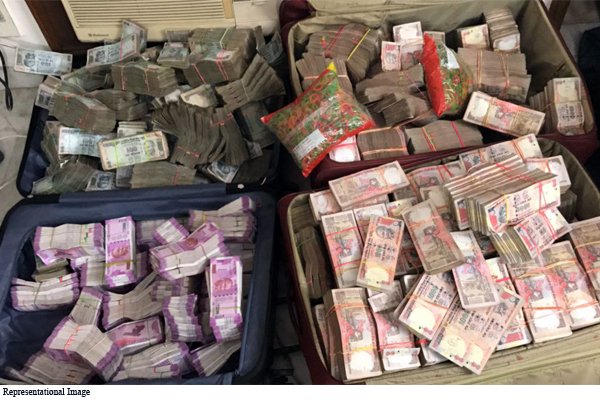 The main allegation against these three groups is that they obtained a premium on securities from some suspected fraudulent companies of Calcutta and showed fake entries of debt in their books of accounts as non-genuine unsecured loans. The three groups kept their profits under control for years and used their unrivaled income in the business through entry operators based in Guwahati and Kolkata.
During the raids, it has been proved that the fake companies from whom loans/premiums were taken exist only on paper, in reality, they have no existence and business nor do they have the right to lend. . During interrogation, the entry operators have admitted that the unsecured loans/premiums taken by these groups from fake companies are completely non-genuine and bogus. During the search operation, evidence was found that cash and money were being manipulated through securities premiums. During the investigation, it has been proved that the amount of about 65 crores was lost through fake companies. Which shows the incomes of these companies. In this case, the investigation is being done to find out the actual amount of tax evasion.
During the search, it was revealed that one of these groups is involved in the hospitality business, and more than 50 percent of its business is transacted in cash, which is also being investigated. It is also learned that some companies of these groups are also involved in the business of buying jewelry by giving cash. Investigations are being conducted to ascertain the source of purchasing cash jewelry.
So far jewelry worth Rs 9.79 lakh has also been seized. While the source of other jewelry worth more than two crore rupees is also being investigated. Cash worth Rs 2.95 crore was also seized. In total, the undisclosed income of about Rs 100 crore was detected during the search and survey operations so far. A locker has also been found, which is yet to be investigated.
Further action is being taken in this matter.