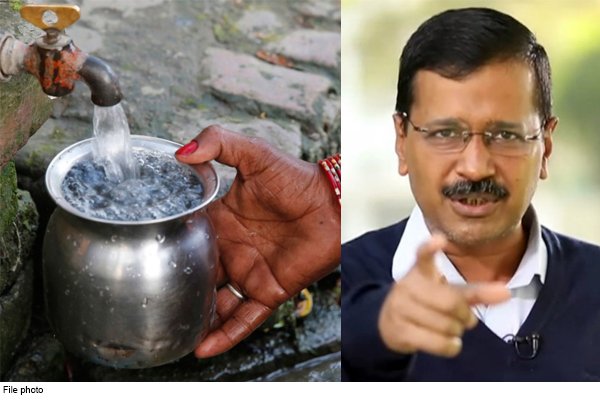 Written by Raj Kumar
New Delhi: On one hand, the Kejriwal government claims that we have halved and waived electricity and water bills. But on the other hand, during the time of lockdown, when people are troubled from all sides, at that time the Kejriwal government is harassing Delhiites by sending increased bills. The government is still giving some relief on the electricity bill, but water bills are being sent without any reading. At the time of the lockdown, no one came to take water readings for about 6 months. But, when the bill came, people's senses flew away. After all, the houses whose bills were zero before the lockdown. What happened immediately was that the bills of those houses also started coming in thousands.
When our correspondent talked to the resident of Vishwakarma Nagar, it came to know that there are 4 members in his family. His water bill was always zero before the lockdown. No one came to take the water meter reading at the lockdown. After the lockdown is over, the meter reader suddenly appears and a bill of about Rs 1300 is sent to them in the next two days. Now this middle class family, whose business has stopped in the lockdown, where will they fill this bill.
However, according to Raghav Chaddha, the vice chairman of Delhi Jal Board, the corona virus epidemic has had a tremendous impact on the people of the capital Delhi. This is the reason why the Arvind Kejriwal government has extended the exemption scheme in the water bill till 31 December 2020. Now, who will get this exemption and how much will get it, only the Water Board will decide. But it is certain that you will have to pay this bill.
Also read in Hindi: Delhi: लाॅकडाउन में पानी का बढ़ा हुआ बिल बना लोगों की परेशानी का सबब