15/12/2020
Jwala Gutta's sister married to Sanjay of Uttarakhand in Kumaoni customs
Indian badminton player Jwala Gutta's sister Insi Gutta has become the daughter-in-law of Kumaon. He made seven trips to Hyderabad along with Sanjay from Siroli. The Pandit, who had gone to the outposts, got her married to the Kumaoni customs. Sanjay became badminton player of Uttarakhand Jwala Gutta's brother-in-law, looking very beautiful in pictures.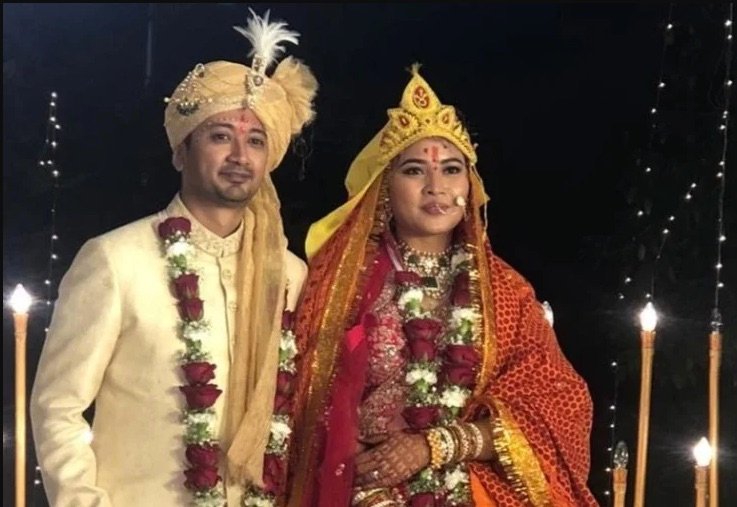 On 13 December, badminton player Jwala Gutta shared a picture of her fiance actor Vishnu Vishal from her sister's wedding, calling her a hero. Indian badminton player Jwala Gutta took to her social media handle and shared a picture from her sister's wedding with fiance actor Vishnu Vishal.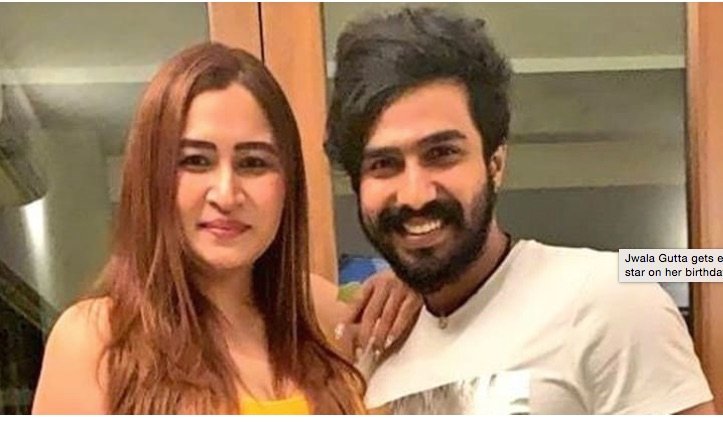 In the photo, both can be seen posing with a smiling face. Coming into her outfit, Jwala was seen in a light pink lehenga while Vishnu was wearing a kurta. While Instagramming the photo, Jwala wrote a caption of two words in Hindi, meaning "my hero". Scroll down for a look at her latest post.
One of the leading women's doubles badminton players in India, Jwala Gutta, was in for a surprise on her 37th birthday as her longtime boyfriend and Tamil movie star Vishnu Vishal chose to propose her for marriage.
The couple have been seeing each other for a few years and will now be looking forward to a marriage date post the COVID-19 pandemic.
Vishnu Vishal and Jawala Gutta announced their engagement on the occasion of the badminton player's birthday. This is going to be his second marriage as he was earlier married to Rajini Natraj for about seven years. The estranged couple is also co-parenting their toddler son Aryan who was born in 2017. It was in November 2018, Vishnu took to his Instagram page and shared a statement regarding Rajini and his divorce.
The statement read as "Dear friends and well-wishers, I wish to inform you all that Rajini and I have been separated for over a year and now legally divorced. We have a beautiful son and our top priority will always be to co-parent our kid and give him the best. We have spent some wonderful years together and we will always remain good friends and respect each other. In the best interest of our kid and our families, we request you all to respect our privacy."
Jwala Gutta was earlier married to former badminton player Chetan Anand. They divorced in 2011. Vishnu was married to movie producer Rajini Natraj and the couple have a son, Aryan.
Jwala Gutta took to Twitter to announce the good news.
Jwala Gutta's mother Yelen was born in Tianjin and is a granddaughter of a Gandhian named Tseng. She travelled to India in 1977 to visit the Sevagram ashram, where she translated Gandhi's autobiography in the Chinese language. She married Kranti Gutta, who hailed from a family of freedom fighters in Andhra Pradesh's Guntur district. India may not share a very cordial relationship with their neighbour, China but such a blatant attack on the Indian sportsperson who represents the country at the highest level is pure crass. It is high time we mend our ways on treating our sporting icons who make us and the country proud.