30/12/2020
Kangana Ranaut visits Siddhivinayak temple after facing 'hostility'
Kangana Ranaut and her sister Rangoli Chandel were recently spotted at the Siddhivinayak temple in Mumbai to receive the blessings. Dressed in a traditional Maharashtrian sari in a green and gold and red blouse, the actor appeared in good spirits and stopped for photo-ops and waving to the crowd.
The enmity I had to face to stand up for my beloved city of Mumbai amazed me, today I went to Mumba Devi and Shri Siddhivinayak ji and received blessings, I find myself safe, loved and welcomed I feel Jai hind jai maharashtra
Kangana also tweeted about her journey saying that she felt "protected, loved and welcomed". She said she sought blessings to gain "enmity" after digging at the Brihanmumbai Mahanagar Palika (BMC), with which she has recently locked horns.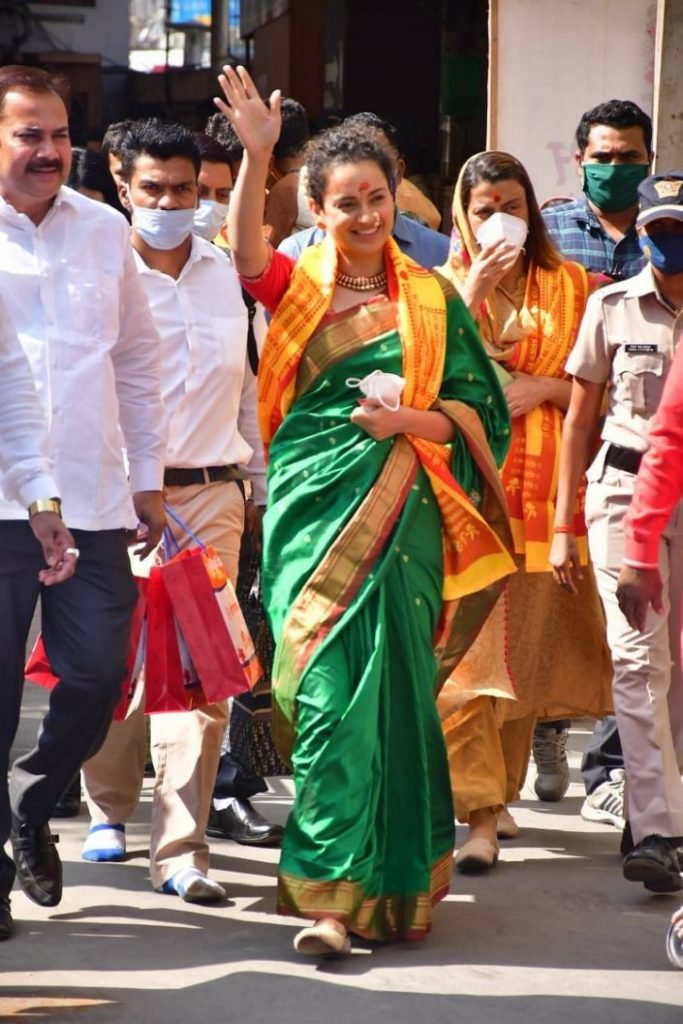 The enmity I had to face to stand up for my beloved city Mumbai amazed me, today I went to Mumba Devi and Shri Siddhivinayak Ji and received blessings, I think I am safe, Loving and welcoming Jai Hind Jai Maharashtra, "Kangana tweeted."