26/07/2021
Karnataka CM Yeddyurappa resigns, Murugesh Nirani will be the next CM
New Delhi: Amidst speculations of change of leadership in Karnataka, Chief Minister Yeddyurappa has tendered his resignation. State Minister Murugesh Nirani had suddenly reached Delhi on Sunday to meet BJP leaders. However, people close to Nirani claimed that he had come to the national capital on a private tour. Amid skepticism over the change of leadership in Karnataka, Chief Minister BS Yediyurappa on Sunday said whether he would continue in the post would be known by Monday. Now the situation has become clear after his resignation.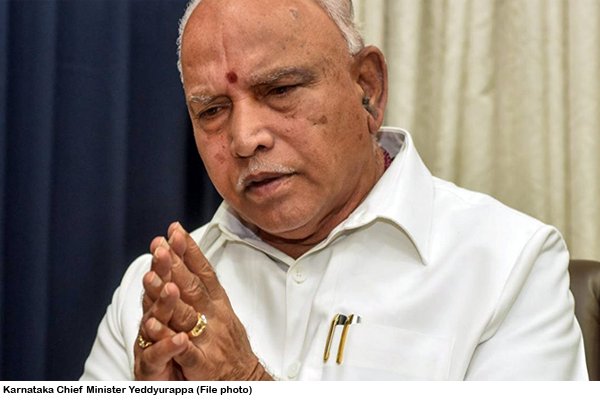 According to news agency ANI, Karnataka CM BS Yediyurappa at a program to mark the completion of 2 years of his government, he said, "I have decided to resign. I will meet the Governor after lunch.
Yediyurappa, 78, Karnataka's most influential Lingayat leader and the BJP's face in the state for two decades, said on Sunday evening that he has not yet received a "message from the central leadership on whether to continue or step down". He expressed confidence that information in this regard can be received by Sunday night or Monday morning.
Mines Minister Nirani also belongs to the Lingayat community like Yeddyurappa. Besides BJP general secretary CT Ravi, Karnataka home minister Basavaraj Bommai and Union minister Prahlad Joshi, Nirani's name is also being seen as a possible chief ministerial candidate.
Also read in Hindi: कर्नाटक के मुख्यमंत्री येदियुरप्पा ने दिया इस्तीफा, मुरुगेश निरानी होंगे अगले सीएम