Kerala has recorded 31,445 new coronavirus cases, two days after Onam, registering a huge jump in infections since May. In the last 24 hours, 215 people died, while 1,65,273 samples were tested. The last time the state crossed the 30,000-mark was on May 20 when 30,491 cases were seen.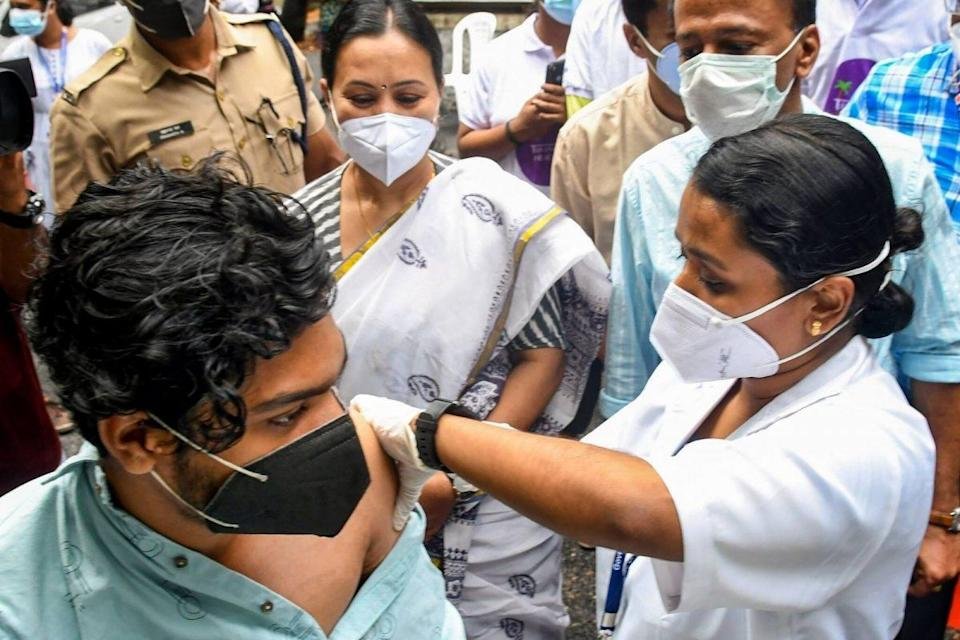 The state's positivity ratio (TPR) is 19.3%. The total death toll in Kerala is 19,972, while 20,271 patients have been cured. After the Onam festival, medical experts predicted that the TPR would exceed 20 per cent and the number of infections would rise further.
Since July 27 after Bakrid festival, when restrictions were eased for a few days, the state has been reporting more than 20,000 or nearly 20,000 cases almost every day.
Among the districts in the state, Ernakulam reported the highest number of cases with 4,048, followed by Thrissur (3,865), Kozhikode (3,680), Malappuram (3,502), Palakkad (2,562), Kollam (2,479), Kottayam (2,050), Kannur (1,930). Alappuzha (1,874), Thiruvananthapuram (1,700), Idukki (1,166), Pathanamthitta (1,008) and Wayanad (962).
Of the new cases, 123 were health workers, 138 from outside the state and 29,608 were infected through exposure to a source of contact, which was not evident in 1,576 cases, the release said. Presently 4,70,860 people are under observation in various districts. Of these, 4,44,278 are in home or institutional quarantine and 26,582 are in hospitals.
On August 23, the day of Onam, Kerala recorded 17,106 Covid-19 cases and 83 deaths, as markets from different parts of the state were crowded ahead of the festival. The state's test positivity rate at that time stood at 17.73 per cent. On Tuesday, the test positivity rate rose to 18.04%, the highest in recent weeks.
Ahead of the Onam festival, markets were seen packed with people and violations of COVID-19 protocols were reported in several incidents.
Kerala, which was touted as the model state for Covid management last year, is facing a surge in coronavirus cases during and after the second wave. Last year too, around Onam, cases were rising in the state, marking the end of Kerala's relentless fight against the pandemic. A look at the cases graph after Onam this year also suggests a similar spike which, if not controlled in time, could worsen the situation.