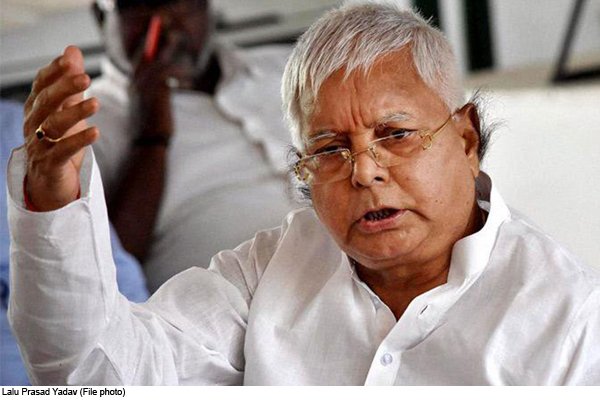 New Delhi: Former Bihar Chief Minister Lalu Prasad Yadav jailed in fodder scam will not be able to come out of jail till Diwali-Chhath Puja. A bail hearing in the case of embezzlement from the Dumka treasury against RJD supremo Lalu Prasad Yadav, convicted in four different cases of fodder scam, was scheduled to be held today on bail, but the court has deferred hearing. He will now have to wait for November 27 for bail. Lalu could come out of jail on bail in this case.
It was told by the Central Investigation Agency that she will file an answer to Lalu Prasad's claims, but for this she needs more time. The court of Justice Aparesh Kumar Singh accepted the CBI's plea. The CBI has now been given time up to 24 numbers. The hearing will be held on 27 November.
On the bail plea, Lalu Prasad has said that he has already served half the punishment in the illegal withdrawal case from Dumka treasury. In this case, he has also been in jail in Patna. She has been in jail since 10 December 2017 in Ranchi. So far he has served more than 42 months. Convicted Lalu Prasad has so far received bail from the High Court in two cases of illegal extortion from the Chaibasa treasury and one case of illegal evacuation from the Deoghar treasury. Now bail is yet to be granted in Dumka case. If he gets bail in this case, he will come out of jail.
The Jharkhand High Court has expressed displeasure over the list of people visiting him in the last three months and not following reports on adherence to the jail manual during Lalu Prasad's conviction of fodder scam. The court of Justice Aparesh Kumar Singh asked the Inspector General of Prisons and Superintendent of Birsa Munda Central Jail to show cause why this information was not given even after the court's order. Has been made available at On 27 November, the court has directed both officials to respond to the show cause.
Also read in Hindi: लालू की दिवाली और छठ मनेगी जेल में, जमानत पर सुनवाई 27 नवंबर को