26/12/2020
Madhya Pradesh Love Jihad bill: Cabinet approves, jailed up to 5 years, Rs. 25,000 fine
New Delhi: The Cabinet has given its approval to the draft of the proposed bill against Love Jihad, ahead of the three-day assembly session that starts on December 28. It will now be introduced in the winter session of the assembly starting on 28 December.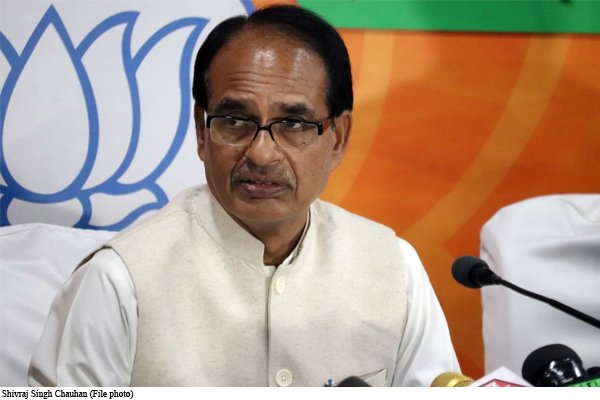 The draft was cleared in a cabinet meeting at CM residence on Saturday. The cabinet approved the draft Freedom of Religion Bill, 2020 in a special meeting chaired by Chief Minister Shivraj Singh Chauhan. Under the proposed law, forcing someone to change their religion will have to face imprisonment of up to 5 years and a minimum fine of Rs 25,000.
Addressing the media, Home Minister Narottam Mishra said that in case of forced conversion of a minor, the jail term will be for ten years. Mishra said, "Under the Freedom of Religion Bill 2020, a minor, woman or person belonging to a Scheduled Caste or Scheduled Tribe will be imprisoned for up to 10 years with a minimum penalty of Rs 50,000 for forcibly converting." Also stated that in case of group conversion, the jail term will be up to 10 years with a fine of Rs 1 lakh.
The new law will replace the existing MP Religious Freedom Code, 1968, law. The BJP government argues that the 1968 law is outdated and is being reworked in light of the past 50 years of experience in the state with better definitions and higher penalties to prevent such crimes, especially forced religious conversion. Marriage on the pretext of
However, under the MP law, contrary to the Uttar Pradesh Prohibition of Unlawful Religious Conversion Ordinance, a person who converts on his own will not have to report it to the District Magistrate. If a person approaches a priest for such conversion, the priest concerned must notify the district administration.
Medical Education Minister Vishwas Sarang demanded that perpetrators be given higher penalties in such cases, but officials said that this could be within the purview of the courts. The draft was scheduled to come up for discussion at a cabinet meeting on 22 December, but Chief Minister Shivraj Singh Chauhan said that some suggestions were awaited, postponed to a special session on 26 December.
In Uttar Pradesh, the law to ban wrong conversions has come into effect. It was approved by the Governor on 28 November. The cabinet passed its bill on 24 November. Yogi Adityanath had said during the assembly by-election that a law will be brought against Love Jihad in the state for the purpose of protecting women.
Efforts are also underway to bring such legislation in Haryana, Karnataka, and some other states ruled by BJP. Please tell that Uttar Pradesh was the first state in the country, where this law was passed. UP also has a provision of registration of a case under non-bailable sections and a maximum punishment of 10 years under this law.