Mumbai: After the trailer launch of 'Durgamati' to the viewers, Amazon Prime Video is set to provide a more total and exciting experience through Magic Mirror '. To create excitement and anticipation ahead of the world premiere of Amazon Prime Video 'Durgamati', on December 11, fans will be able to experience this unique 'Mirror installations' at the prime locations of the two cities in Mumbai and New Delhi.
This mirror installation will give viewers a feel of the fast-paced tremor, creating a thrilling ambience with gleaming lights, chilling sounds creating the illusion of mirror crack, adding terror throughout.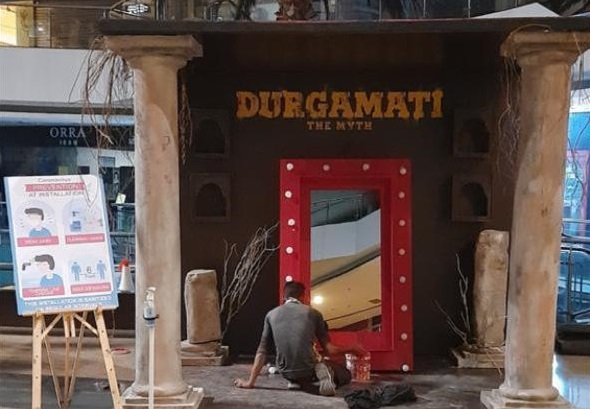 Fans in Mumbai can experience the thrill at Infinity Mall, Malad on December 4-6 and December 11-December 13 and visit the Select Citywalk Saket Mall on December 9-13 for an experience in the Delhi / NCR area. Additionally, Durgamati is inviting all its fans to its mansion, allowing fans to experience the mansion at Juhu Beach in Mumbai for three days from December 11 to December 13 and at Gaur City Mall in Noida from December 10 to 20 .
As the level of enthusiasm increases and discussions about the world premiere of Durgamati continue to intensify, we request all to enjoy these activities by following all safety protocols and measures to maintain proper social distance . Principal members in India and in 200 countries and territories can start the world premiere of 'Durgamati' exclusively on Amazon Prime Video from 11 December.