21/05/2021
Maharashtra: 13 Maoists killed in an encounter with security forces in Gadchiroli
Mumbai: 13 Maoists were killed in an encounter with security forces in the jungle between Potegaon and Rajoli in Gadchiroli in eastern Vidarbha on Friday.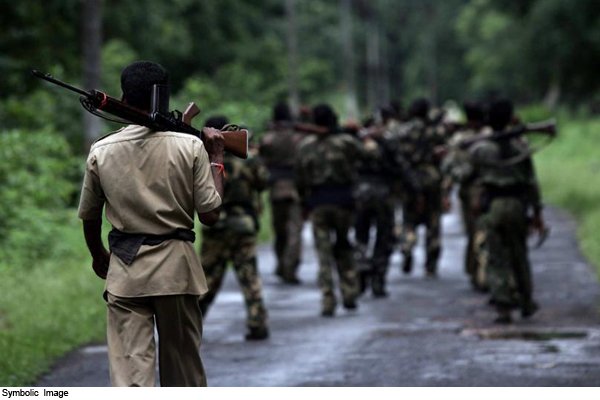 Till the news is written, the encounter between the C-60 unit of Maharashtra Police and the Naxalites is going on. The commandos of the Maharashtra Police's C-60 unit attacked a Maoist in a camp near a village and killed 13 Maoists. Some weapons, literature and other material of daily need have been recovered from the spot. News agency ANI has quoted this information by Gadchiroli DIG Sandeep Patil.
According to Gadchiroli Deputy Inspector General of Police (DIG) Sandeep Patil, the operation is a major breakthrough for the Maharashtra Police. It is likely that more Naxalites are eliminated in the encounter.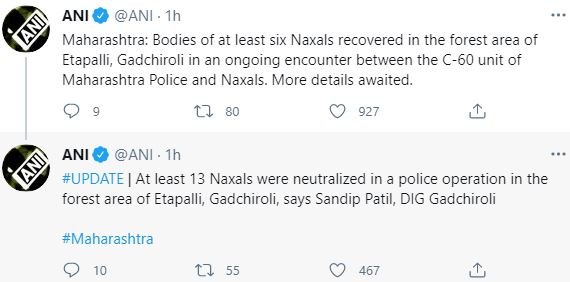 He said, "After knowing about the presence of Maoists in the forest, we started the campaign a day earlier." So far, we have received information about 13 bodies recovered. The search operation is still on. "
Let me tell you that at least 16 people, including 15 police personnel, were killed in the IED blast carried out by Naxalites in the year 2019 in Gadchiroli district of Maharashtra. A huge ravine had formed on the road due to that explosion. Before the explosion, Naxalites set fire to 27 vehicles of a road construction company. The driver was also among those killed in the blast. The blast took place near the Lendhari Nallah in the Karkhera area of ​​the policemen's vehicle.