The eight-year-old granddaughter of BJP MP Dr. Rita Bahuguna Joshi from Prayagraj, Uttar Pradesh, died late on Monday night. Rita Bahuguna Joshi's son Mayank Joshi's daughter Kiya was burnt while bursting firecrackers with children around 4.30 pm on Monday evening. He was then admitted to a private hospital, where he died during treatment.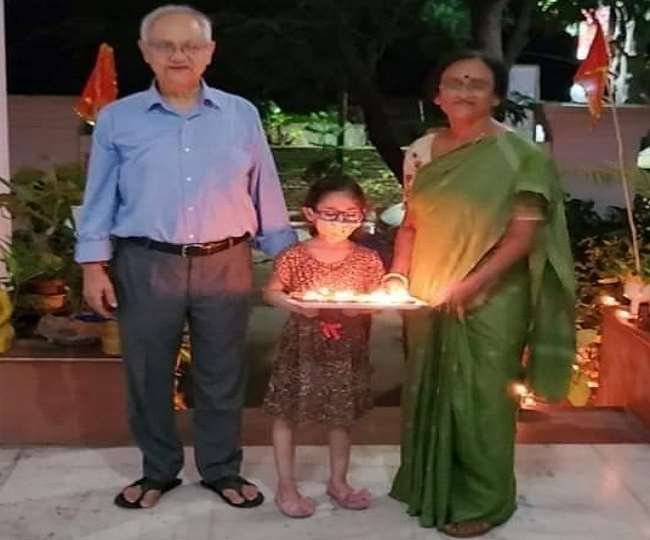 MP Rita Bahuguna had talked to Defense Minister Rajnath Singh, Union Health Minister Dr. Harsh Vardhan and Principal Secretary to Chief Minister Yogi Adityanath and prepared to take the girl by air ambulance to Delhi. The girl was to be taken to Delhi on Tuesday morning, but around 1.30 to 2 pm the girl had trouble breathing and then the doctors could not save her. Mayank, the only son of MP, had reached Delhi directly from Lucknow on Monday night.
After receiving the news of the demise of the midnight girl, Mayank left Delhi for Prayagraj. The incident triggered a wave of mourning among the MP's supporters. MP Dr. Rita Joshi came to Prayagraj residence on Deepawali with her husband PC Joshi.
MP's media in-charge Abhishek Shukla said that the children were playing on the roof of the house. During this, Kiya was badly injured due to bursting cracker. He was immediately rushed to the hospital, where doctors reported 60 percent burns. Let me tell you that Mayank was married in 2007 and Kaya was his only daughter.
The eight-year-old defeated Corona but lost to firecrackers. On 9 September, Corona was found to have been granddaughter with MP Dr Rita Bahuguna Joshi, daughter-in-law Richa, after which all three were shifted from PGI Lucknow to Medanta Delhi. The MP's husband PC Joshi was already undergoing treatment by Medanta. Innocent was discharged after winning the battle from Corona in the third week of September. On Diwali, there was also a tweet with children, but luck was something else.