13-year-old Indian-American Natasha Periyanayagam, who has featured in the list of the world's most brilliant students, says her parents gave her the "best support" by not pressuring in her studies.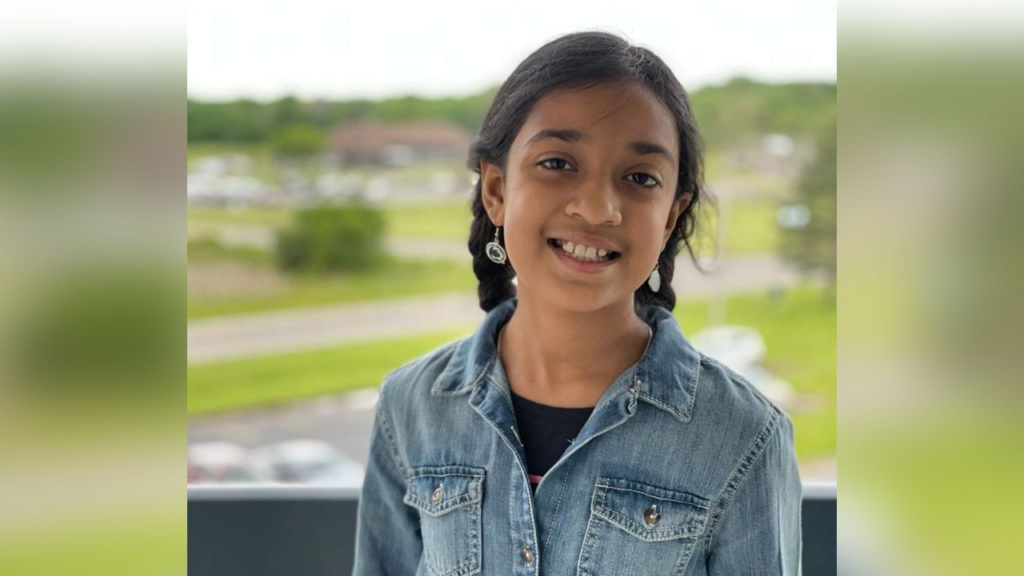 Periyanayagam, a student at Florence M. Gaudiner Middle School in New Jersey, was named to the list of "world's most talented" students for the second year in a row by the Johns Hopkins Center for Talented Youth, based on results from above-grade-level tests was on 15,000 students in 76 countries.
This was the second time that the young girl made it to the list of the world's most talented students by The Johns Hopkins Center for Talented Youth (CTY).
In 2021, Periyanayagam was one of around 19,000 students from 84 countries who appeared in CTY's 2020-21 Talent Search. Less than 20 percent of CTY Talent Search participants qualify for CTY High Honors Awards.
Periyanayagam was among 15,300 students from 76 countries who appeared in the CTY in the 2021-22 talent search year, according to the university's press release.
Fewer than 27 percent of those participants qualify for the CTY ceremony, which receives either high or grand honors based on their test scores. In her latest attempt, Periyanayagam secured the highest grades among all the candidates.
Responding to a question on the support and encouragement he received from her parents, Periyanayagam said, "I think the best support they gave me was not pressuring me to do this" or "saying that 'you have to do it'."
She said that her parents, who are from Chennai, did not force her to take the exam. "There was no outside pressure. They just left it up to me. I waited until the day of the deadline to do (the test). I just woke up and was like, 'Okay, sure, I'll do it.'
Periyanayagam said the fact that she took the Johns Hopkins Center for Talented Youth (CTY) exam in the spring of 2021 when she was a grade 5 student motivated her to take the exam for the next level in 2022.
"There are two types of awards you can get for taking the exam. One is High Honors and the other is Grand Honors. So last year, I got High Honors and I knew there was one more level I could reach. I decided Maybe I will get grand honors this time. I gave (the exam) and this time I got grand honours."
Periyanayagam said she "did not prepare" separately for the exams as she was already enrolled in some advanced classes at school. "So it prepared me well for it. And I got some extra practice outside of school as well," she said.
Her achievement will surely serve as an inspiration to other students, Periyanayagam said, adding that her message to other youngsters is that "if you want to achieve something like this, try it first… You won't know what your true potential is until you do nothing." something that can measure it. So just take a chance.