28/12/2020
New era begin in metro, driverless trains started, know what are other advantages
New Delhi: Prime Minister Narendra Modi today launched India's first driverless train operating services on Delhi Metro's Magenta Line via video conferencing at 11 am. This service has been started on the 37 km long magenta line of the metro from Janakpuri West to the Botanical Gardens.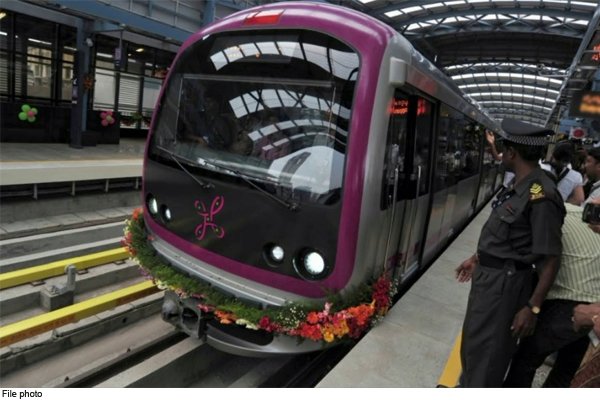 According to sources of the Delhi Metro Rail Corporation, the driverless metro train will be installed for some time to monitor the driver, but will be removed later. Delhi Chief Minister Arvind Kejriwal also participated in this program.
With this, a new era of pleasant transport and favorable traffic will herald in India. Driverless trains will be fully automated, whose operation will eliminate potential human errors. The unmanned metro on the Pink Line is expected to be operational by mid-2021 after the start of unmanned Metro operations on the Magenta Line of the Delhi Metro.
National Common Mobility Card services also started on Airport Express Line
PM Modi will launch National Common Mobility Card services on the Airport Express line. The National Common Mobility Card, being fully operated on the Delhi Airport Express Line, allows RuPay Debit Cards issued from any part of the country to be used for travel on the Airport Express Line. This facility will be made available on the entire network of Delhi Metro by 2022.
3 key features of driverless metro
Its system is so safe that if two metros come on the same track, it will automatically stop at a distance.
During the journey in the metro, many times the experience of a jerk will not be in a driverless train.
Passengers will not face any problem while boarding the train.
How does its system work?
The journey of driverless metro is equipped with communication based train control signaling system (BHTB).
This system acts like a Wi-Fi. It gives a signal to the Metro from which it operates.
Receivers on the metro train push the metro forward upon receiving the signal. This system is used in many metros abroad.