20/05/2021
New York, once the center of Covid-19 in America, is coming back to normal life
Read in Hindi: कभी अमेरिका में कोविड-19 का केंद्र रहा न्यूयॉर्क अब सामान्य जनजीवन में लौट रहा है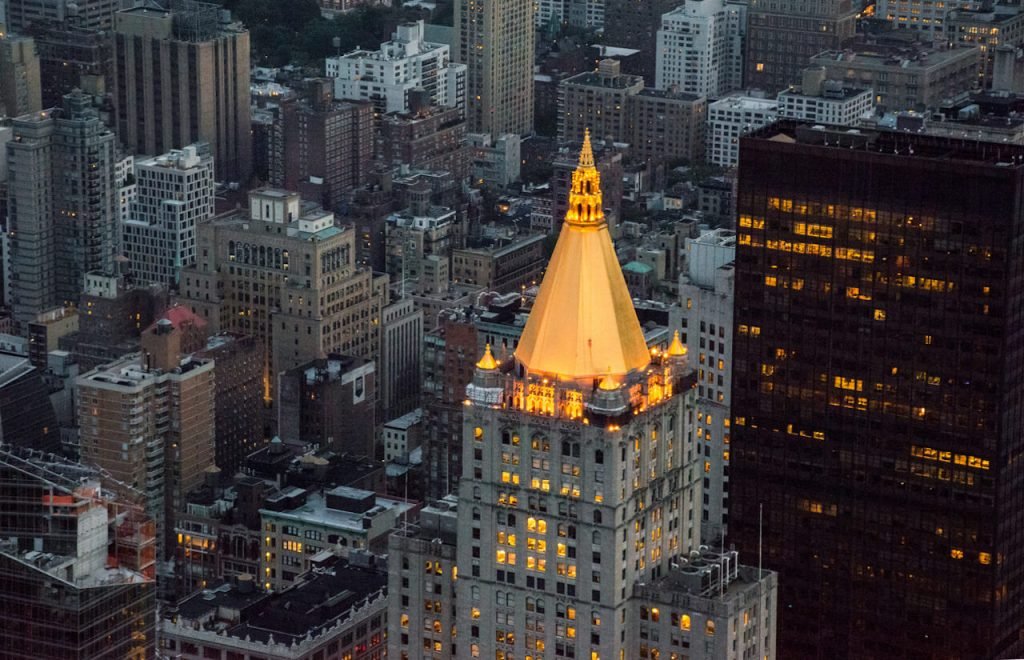 More than a year after the coronovirus shutdown, "the city that never sleeps" in a fit sleep, New York may wake up again this summer. Starting Wednesday, vaccinated New Yorkers can take off their masks under most circumstances, and restaurants, stores, gyms, and many other businesses can go back to full capacity if all patrons receive a vaccination card or app for proof of being vaccinated Let's see.
Subway resumed round the clock this week. The midnight curfew for bars and restaurants will expire by the end of the month. Broadway tickets are on sale again, although no shows will be screened until September. Authorities say it is now New York's moment to shake the image of the city brought to its knees by the virus last spring – a poignantly rendered recovery on the latest cover of The New Yorker magazine. It shows a huge doorway to the horizon of the city, which gives a ray of light. Is the Big Apple back to its old, flamboyant self?
A full sense of normalcy is not going to come soon. More deaths occur. it really hurts. There is too much inequality. Last spring, America's largest city was also the country's deadliest coronavirus hotspot, where more than 21,000 deaths occurred in just two months. Black and Hispanic patients have died at a significantly higher rate than whites and Asian Americans.
The hospital was packed with patients and dead bodies. Refrigerated trailers were served as temporary mortgages, and tents were installed in Central Park as COVID-19 wards. New York's busy streets became quiet, with ambulance sirens from the apartment's windows at night and left to cheer for health care workers.
After a year of ups and downs, booms, reopens and closures, the city hopes vaccination is turning the tide for good. About 47% of the residents have taken at least one dose so far. There have been about two dozen deaths daily in recent weeks, and new cases and hospitalizations have led to a decline in the winter season.
Large parts of the country and the world have also become normalized after the crisis, with 3.4 million deaths globally including the US, including more than 587,000.
Las Vegas casinos are returning at 100% capacity and do not require any social distance. Disneyland opened in California at the end of last month after being closed for more than 400 days. Massachusetts announced this week that all virus restrictions would end Memorial Day weekend.
Summer concerts such as Lollapalooza are back, the Indy 500 is geared to more than 100,000 fans, and the federal government says that fully vaccinated adults are no longer required to wear masks.
France is also opening back on Wednesday, with the Eiffel Tower, Parisian cafes and theaters and louvres bringing back visitors for the first time in months.
In New York, Mayor Bill de Blasio has declared it "the heat of New York City". There are other signs that New York is regaining its bustle. Some 70,000 city employees returned to their offices at least part-time this month, joining many municipal employees whose work was never remotely done.
Subway and commuter rail riders have averaged about 40% of the normal after falling to 10% last spring, when the metro system began to shut down overnight for several hours for the first time in more than 115 years of history.
At E's Bar on Manhattan's Upper West Side, "we feel the energy" of social life. People are very enthusiastic about being outside.
Nevertheless, receipts on bars and grills have decreased by about 35% due to an epidemic restriction on hours and capacity, she said. The imminent end of the midnight curfew will give the bar two more significant hours, and the owners plan to conduct a custodial survey to determine if full capacity is achieved by requiring vaccination.
For example, the footpaths and skyscrapers of Midtown Manhattan are still completely empty. Large corporate employers do not want to bring more workers back unless there is a collective decline, and only when they feel safe doing it.
"It was easy to close. It's hard to reopen," All employers say there is still fear and some resistance to coming back. Companies and employees are also thinking about safety due to fear of viruses.
Crime has become a growing source of concern in the city, but it is a complex picture. Murders, shootings, hooliganism, but robbery and grand theft fell in the first four months of this year compared to the same period of pre-2019. So crime occurred in the transit system, probably due to a drop in ridership.