New Delhi: A fast-track court in Faridabad, Haryana on Wednesday convicted Tausif and his accomplice Rehan, the main accused in the Nikita Tomar murder case, for conspiracy, kidnapping and murder. The decision on the quantum of punishment will be taken during the hearing on Friday.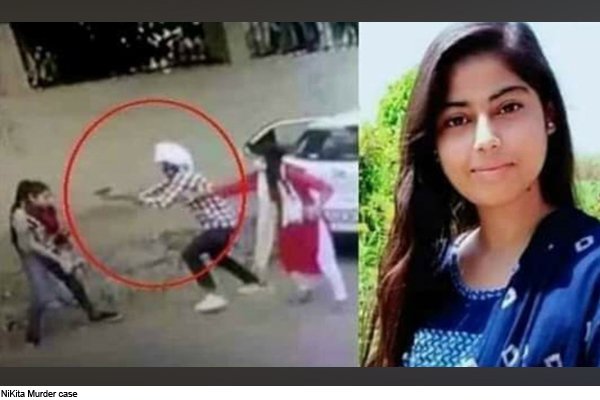 Explain that Tausif and Rehan have been convicted by the court, while a third accused Mohammad Azharuddin has been acquitted. News agency ANI reported that Azruddin had allegedly supplied arms to both the accused.
21-year-old Tomar was shot dead in broad daylight by his former classmate outside his college in Faridabad on 26 October last year. The woman's family linked the murder to alleged cases of 'love jihad'. Tomar's family claimed that his assailant was taken with him, while the second accused is his accomplice.
Police said Tausif and Rehan are clearly visible in CCTV camera footage at the time of the incident. In the footage, BCom final year student Nikita Tomar who is seen coming out of Aggarwal College after the examination and the accused is seen clearing out of his vehicle, pulling the victim into his car and shooting her. The day-to-day murder incident was captured on camera, which revealed how the accused, who arrived at the scene in a vehicle, tried to pull Tomar inside to kidnap her. When Nikita resisted her, the accused shot her.