28/04/2021
Now LG is the only govt in Delhi, Center implemented new law amid the worsening situation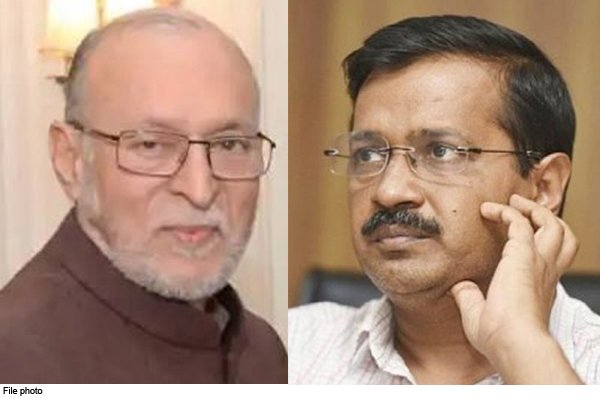 New Delhi: Amid worsening situation due to corona infection in the country's capital, the central government has issued a notification to implement the GNTCD Act in Delhi. The notification by the Ministry of Home Affairs states that – The Government of National Capital Territory of Delhi (Amendment) Act, 2021 has been made effective from 27 April. Now in Delhi, the meaning of the government is Lt. Governor i.e. from now onwards LG has the responsibility to handle Delhi. The bill was passed by the Rajya Sabha on 24 March during the budget session.
The notification, issued with the signature of Additional Secretary Govind Mohan in the Ministry of Home Affairs, said, "Center using the powers vested in sub-section-2 of section one of the Delhi National Capital Territory Government (Amendment) Act, 2021 (15 of 2021). The government implements the provisions of the Act with effect from 27 April 2021. "
According to the Central Government, as per the objectives and reasons of the Bill, in the context of the law passed in the Delhi Legislative Assembly in this Bill, 'Government' shall mean the Lieutenant Governor of the National Capital Territory of Delhi. In this, the position of Delhi will be in the Union Territory so that ambiguity can be noted in the election of legislative provisions. In this regard, a sub-section shall be added to section 21.
What is in law?
The law states that the Lieutenant Governor must be given the opportunity to exercise the power entrusted to him under section 4 of Article 239A of the Constitution in selected categories of cases. The objectives of the law states that the said law will promote cordial relations between the legislature and the executive and define the responsibilities of the elected government and governors in accordance with the constitutional scheme of governance of the National Capital Territory of Delhi.