18/02/2021
Nusharat Bharucha's first solo music video 'Saiya ji', coming young people
Nushrat Bharucha has recently hit the screens with her glamor in her debut music video with Honey Singh. 'Saiya ji' is special for Nusrat, know why.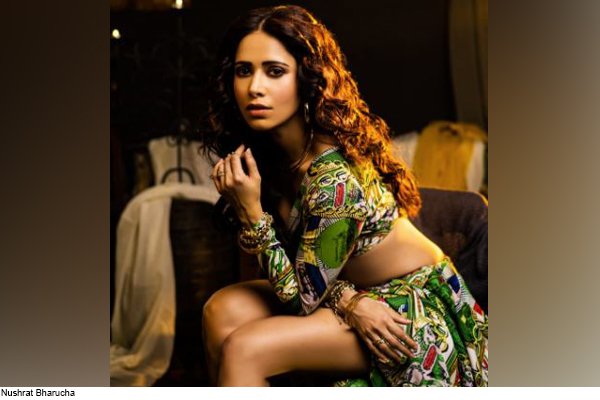 Mumbai: She says, "Saiya ji is very close to my heart. This is my first solo music video with Honey Sir. After 'Dil Chori', 'Care Ni Karda' and 'Chhoti Peg', 'Saiya Ji' Hamari is the 4th song and with this song now crossing 100 million views, we have maintained the winning momentum. I am so overwhelmed with the love from the audience. In fact, this song has become such a big hit , It's wonderful for us. "
"This song is also special to me, because I shot it right after the lockdown opened. At that time, I was in the middle of a promotion for 'Leap', and was busy with one activity to another, but we somehow Set the dates and completed it – even if we shot for 18–18 hours a day for this. I am really happy that all of them have fruitful results. We are all very happy with the result, that we have a Have given the blockbuster song! "Said the actress.
Nushrat has been a part of songs sung by Honey Singh, who has also achieved huge success, voiced by him in his recent film Chhalang, 'Care Nee Karda' and sung by him in audience favorite Sonu's Titu Ki Sweety There are two songs. This winning streak continues!
With his first release 'Chalap' after the lockdown and now with a big hit from a music video, Nushrat is on the command of Ek Yash. Her versatile performances are proof that she is a 'fit in every role' actress. From actresses who fit perfectly in every character, we look forward to more magic, glamor and brilliance that she will soon be scattered on screen.
His upcoming 'Hoodaadang' which is with Vijay Verma, and 'Jari Mein Jahi' and 'Chori', for which she has recently been seen shooting.