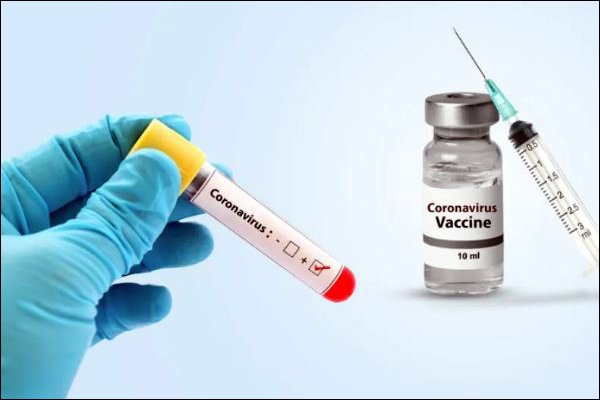 New Delhi: The corona vaccine is eagerly awaited all over the world. Meanwhile a good news is coming. The joint corona vaccine of American pharma company Pfizer and German company Bioentech has proved to be 95 percent effective in the phase-3 trial. According to the company, the vaccine has also been effective in the elderly. No side effects of this vaccine were observed. This is an indication that vaccinations can be widely employed worldwide. Pfizer is preparing to make 50 million doses of the vaccine this year.
It was found to be 95 percent effective in preventing corona 28 days after the company gave volunteers the first dose of the vaccine. The company claims that with this success, it can get emergency approval from the US Food and Drug Administration.
Pfizer's Phase 3 clinical trial began on July 27. It included 43,661 people. These were divided into two parts. The first group was given placebo i.e. saline water and the second group was vaccinated. When the first 170 cases of corona came to light by combining the two groups, they were studied. The study found that 162 of the 170 patients battling corona were given placebo. There were only 8 patients who were vaccinated.
No safety concerns were raised regarding the vaccine. The companies had conducted small-scale clinical trials in May before the large-scale study. In this he tried four versions of the vaccine. The vaccine with the lowest or moderate side effects, such as fever or fatigue, was selected for trial.
The vaccine could be approved by the end of this year for the high-risk population. This will happen only when everything goes according to plan. Pfizer and Bioentech say they can make 1.3 billion doses each year, but that's less than the worldwide need.
Phase-3 trials of Bharat Biotech's Covacin vaccine and Oxford-Estragenica's Covishield vaccine are currently underway in India. Preliminary results are expected in December-January.
If everything goes according to plan, these vaccines will be approved by the beginning of next year. So far, good initial results have been obtained regarding the vaccine made by Zydus Cadila. Phase-3 trials are also about to start. (With agency input)
Also read in Hindi: Pfizer की कोरोना वैक्सीन 95% तक असरदार, 5 करोड़ डोज होंगे तैयार