05/05/2022
PM Modi, Macron of France talk on defense cooperation raise 'serious concern' on Ukraine
Prime Minister Narendra Modi and France's Emmanuel Macron on Wednesday discussed the situation in Ukraine and defense cooperation in their first bilateral meeting since the French president was re-elected after a difficult election last month.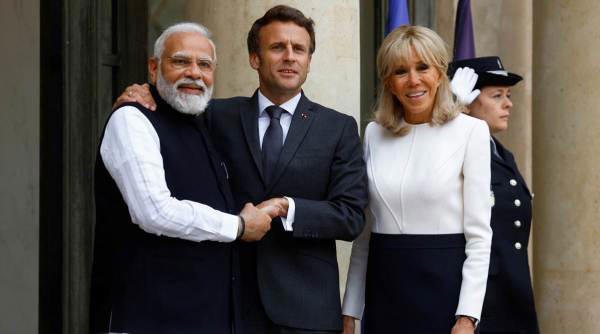 The two leaders met in Paris late on Wednesday and a readout of their meeting came in the early hours of Thursday. Modi, who was on a visit to Germany and Denmark, stopped briefly in Paris to meet Macron on his way back to New Delhi.
"France reiterates its strong condemnation of unlawful and unprovoked aggression against Ukraine by Russian forces," the joint statement said – a unilateral statement that reflects the divergence between New Delhi and France.
But it also said, "India and France expressed serious concern over the ongoing conflict and humanitarian crisis in Ukraine. They unequivocally condemned the civilian casualties in Ukraine and called for dialogue and diplomacy to find an immediate end to the suffering of the people." Calling for an immediate cessation of hostilities to bring the parties together to promote
Both countries underlined the need to respect the United Nations Charter, international law and the sovereignty and territorial integrity of states. The two leaders discussed the regional and global implications of the conflict in Ukraine and agreed to intensify coordination on the issue.