27/01/2021
Delhi Violence: Police tighten Farmers leaders, 22 FIRs registered, 200 detained
New Delhi: Delhi Police on Tuesday registered 22 FIRs in the case of violence at ITO, Red Fort, and several places in the capital. According to sources, a case has also been registered against several farmer leaders. According to Navbharat, Delhi Police Commissioner SN Srivastava met Union Home Minister Amit Shah on Wednesday to discuss the situation of violence in Delhi. According to sources, the police are preparing to take strict action against the farmer's leaders.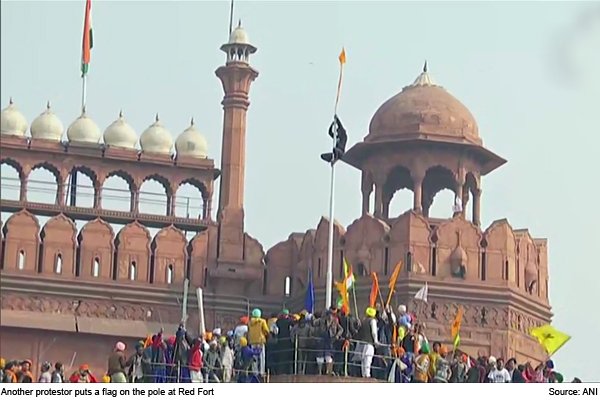 Union Minister Prakash Javadekar said that Delhi Police will give complete information about the riots that took place at 4 pm today in a press conference. Let us know that on Tuesday, protesting farmers had to take out a tractor parade on the route decided by Delhi Police after the Republic Day Parade. But the farmers did not listen to the police and started taking out their tractor rally before the Republic Day parade was over. Due to which there was a fierce confrontation between the police and the farmers and the law and order were completely out of control. Wherever farmers went to Delhi, there was an atmosphere of chaos. The peasants did not even leave the Red Fort and sabotage there too.
FIR against farmer leaders
Delhi Police has registered an FIR against farmer leader Rakesh Tikait and Swaraj India founder Yogendra Yadav. Cases have also been registered against other farmer leaders in different police stations. Cases have been registered against these farmer leaders in Ghazipur, Pandava Nagar, and Seemapuri police station. The Joint Commissioner of the Eastern Range has confirmed this.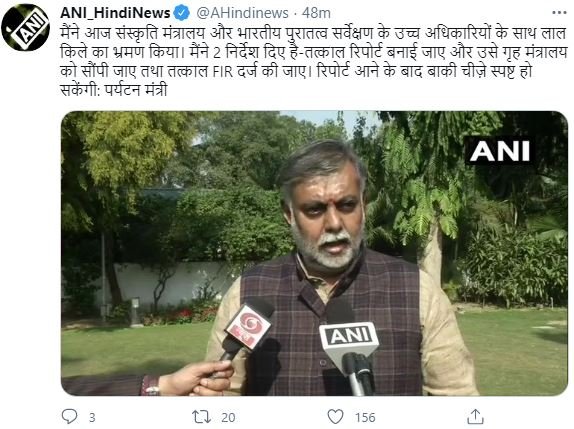 The protesters broke police barricades and damaged vehicles at many places. There were clashes between the farmers and the police, in which more than 300 police personnel were injured. Officials said that Delhi Police has so far registered 22 FIRs in connection with the violence during the tractor parade of farmers.
The Minister of Culture and Tourism along with the Archaeological Survey of India officials inspected the Red Fort. He has directed the Ministry of Home Affairs to submit the report at the earliest so that an FIR can be registered against the accused.