24/04/2021
Rajasthan's Water Life Mission plans to provide 30 lakh tap connections by March 2022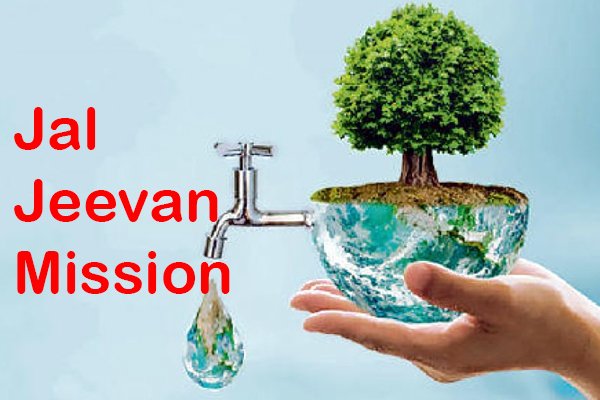 New Delhi: Rajasthan today presented its annual action plan for the financial year 2021-22, through video conference with details of the saturation plan, for providing tap water connection to rural households under the Jal Jeevan Mission (JJM). Rajasthan also introduced a plan to achieve the goal of providing tap water connection to every household by 2024. The plan was presented before the National Committee headed by Secretary, Department of Drinking Water and Sanitation. Rajasthan has 1.01 crore rural households, of which 19.61 lakh (19.3 percent) households have tap water connections. About 6.77 lakh new connections were made available in rural areas in 2020-21. The state plans to provide 30 lakh tap water connections in 2021-22.
Jal Jeevan Mission is an important program of the Central Government, which aims to provide tap water to every rural household by 2024. In the last financial year 2020-21, a central fund of Rs 2,522 crore was released to the state. In the current financial year i.e. 2021-22, the state is expected to get Rs 5,500 crore as a central fund under the Jal Jeevan Mission. The national committee appealed to the state to use various funds in coordination. The state will link all available resources together by convergence of various programs such as MNREGA, SBM, PRI grant of 15th Finance Commission, CAMPA Fund, Local Area Development Fund.
Rajasthan has started multi-village schemes to provide tap water in every rural household from surface water sources to water quality affected areas, water scarcity areas and SC / ST dominated areas. The state government will set up community water treatment plants in areas where the system of pipe water supply is being implemented as an ultimate measure to provide drinking water for drinking and cooking, which will take some time to complete.
The Annual Action Plan emphasizes strengthening / augmenting the source of drinking water, graywater treatment and reuse and operation and maintenance of the water supply system within the village. In Rajasthan, there are plans for intensive skill training of 2,42,653 people, including officers, state and district program management unit's engineering cadre employees, VWSC members, ISA personnel etc. Around 32,250 personnel in the state will be trained as coplumber, electrician and pump operator. These trained personnel will be used for the construction of water supply infrastructure as well as their operation and maintenance.
The community is being encouraged to monitor water quality under the Water Life Mission. The PHE department is helping to empower and connect the community. For this, an action plan has been implemented which identifies at least five women in every village for community participation, timely training of field test kits and supplies to the community, training women to use field test kits and Will ensure activities such as giving findings of the result of the investigation. Rajasthan has taken measures to speed up quality testing of water samples in 2020-21. There is a plan to get NABL accreditation for 27 district level laboratories of the state and NABL accreditation for 102 laboratory and 21 mobile labs at block level. There is a need to set up district water testing laboratories in the state and get NABL accreditation to existing laboratories so that people are able to test their water at the lowest rates.
A web-based connectivity (SAMPARK) portal is working to log, monitor and redress consumer complaints through online systems in the state. The Center has urged the state to expand and upgrade the portal for redressal of customer grievances at the block level and to upgrade its Command Control Center for effective monitoring of all schemes under the Jal Jeevan Mission.
Jal Jeevan Mission focuses on community participation in the implementation of schemes through village water and sanitation committees (VWAC), water committees, etc. for every village. 38,823 Village Water and Sanitation Committees have been formed and 24,000 Village Action Plans have been prepared this year to implement the Community Plan, implement and manage the water supply system of the villages. The state will launch IEC campaign in all villages to create public awareness about various aspects of water life mission and water management.
This assessment exercise is carried out every year to deliberate with state officials under the mission and to finalize the Annual Action Plan (AAP). A National Committee chaired by the Secretary of the Department of Drinking Water and Sanitation together with the members of various Central Ministries / Departments and NITI Aayog assesses the proposed scheme. After the AAP is finalized, funds are released to the state throughout the year based on the quarterly progress of the plan and the expenditure incurred from time to time. The detailed planning exercise is done to help the state achieve the goal of 'Har Ghar Jal' in a time bound manner, in line with the deadline set by it, but before 2024.