Lucknow: Cane commissioner has issued RC recovery certificate against five big sugar mills who were negligent in payment of sugarcane to the farmers. The recovery money will be paid to the sugarcane farmers. Farmers have expressed happiness over this action of the government.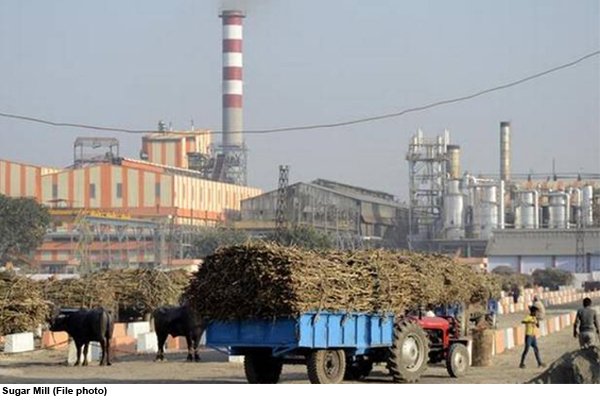 Additional Chief Secretary and Commissioner of Sugarcane and Sugar Department Sanjay R. Bhoosreddy said that RC issued against Modi Group's Malakpur-Baghpat Sugar Mill, Gadaura-Maharajganj Sugar Mill, Simbhaoli Group's Chilwaria-Bahraich Sugar Mill, Bajaj Group's Itimaida-Balrampur Sugar Mill and Yadu Group's Bisauli-Badayun Sugar Mill. Has been done. Even after several notices, these mills were negligent in the payment of sugarcane farmers. Due to this, the farmers were suffering a lot.
He said that the district administration would be able to recover the arrears of land revenue from the sugar mills in the same manner, which would help in payment of sugarcane price to the farmers. Instructions have been given to the sugar mills to make early payment for the balance cane price payment through review meetings and notices.
Out of 120 sugar mills operating in the crushing season 2020-21, 100% payment has been made by 36 sugar mills and more than 80 percent by 29 sugar mills to sugarcane farmers. Of these, 19 sugar mills have already paid more than 90 per cent.
Cane Commissioner informed that daily review of sugarcane price payment is being done to ensure timely payment to sugarcane farmers. It is the government's commitment to pay 100% of the dues of sugarcane farmers.