08/09/2020
Rhea Chakraborty arrested under NDPS Act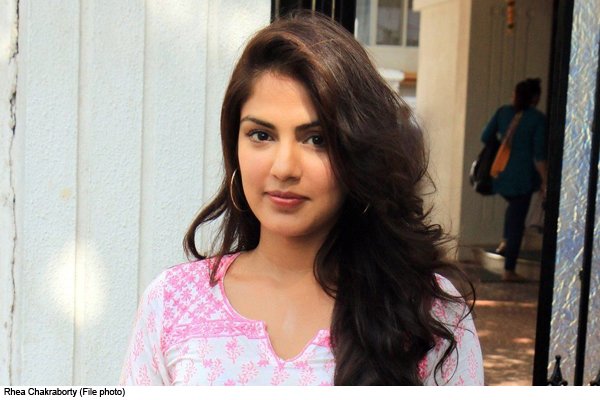 New Delhi: Rhea Chakraborty has been arrested by the Narcotics Control Bureau (NCB) in a drug case related to the investigation into the death of Sushant Singh Rajput. Rhea has been arrested under the Narcotics Drugs and Psychotropic Substances Act (NDPS). Rhea was taken to the SION Hospital Medical Test.

Rhea Chakraborty's arrest came after a three-day inquiry into the drugs case by the Narcotics Control Bureau team. NCB says that Rhea admitted that she also took drugs on some occasions, but Sushant's coercion. However, he admitted to taking drugs along with his brothers Shouvik and Sushant.

According to Rhea, Sushant has been taking drugs since a long time and at the behest of Sushant, he had ordered drugs. When Rheq and her brother Shouvik were interrogated to sit face to face, Rhea started crying emotionally. This led to interrogation for a while. According to the NCB, some evidence related to drugs has also been found from the electronic gadgets found from Rhea's house.

Let us tell you that when Rhea said that when Rhea would appear for questioning, she wanted to confront her brother Shouvik Chakraborty (24), Rajput house manager Samuel Miranda (33) and Rajput's personal staff Deepesh Sawant. So that the roles of everyone in this case can be clarified. Significantly, the agency had obtained mobile phone chat records and other electronic data, which revealed the involvement of these people in the purchase of banned drugs.

Bihar DGP Gupteshwar Pandey said on Rhea's arrest that she has been completely exposed. He had an affair with a drug peddler. This has been proved, that is why he is arrested.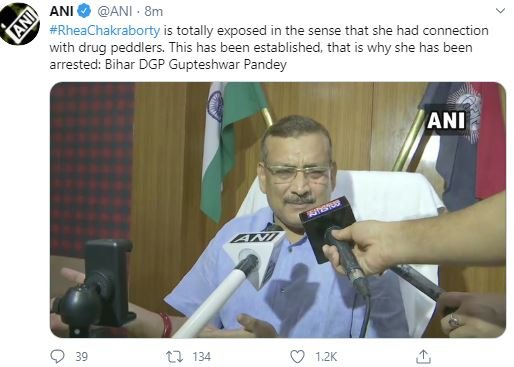 Read in Hindi: Sushant Case: NDPS एक्ट के तहत रिया चक्रवर्ती हुई गिरफ्तार