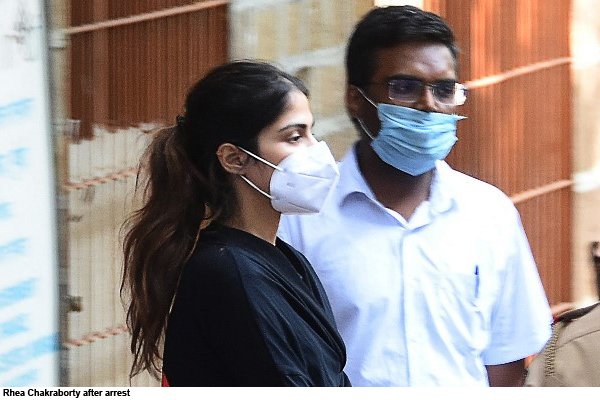 New Delhi: Narcotics Control Bureau (NCB) arrested actress Rhea Chakraborty after a drug angle surfaced following the death of Sushant Singh Rajput. Later, his bail plea was rejected by the magistrate court. Now, he will have to remain in jail in judicial custody till 22 September. Explain that this was Riya's second petition, which was rejected by the court. Rhea may appeal again before the sessions court on Wednesday.
Apart from Rhea, the petition of Shovik Chakraborty, Abdul Basit, Zaid Vilatra, Deepesh Sawant and Samuel Miranda was also dismissed in the case. While delivering the judgment, Judge JB Gurav said that it is a serious crime and it needs to be investigated.
On the court's decision, Rhea's lawyer Satish Manashinde said that after getting the copy of the order, we will take the next step. We can appeal in the High Court next week.
Earlier, the Metropolitan Magistrate Court of Mumbai had reserved the judgment on Thursday. On September 8, Rhea appealed to the Metropolitan Magistrate Court after the bail application was rejected in the Magistrate Court. Rheq was arrested by the Narcotics Control Bureau (NCB) on 8 September. On the other hand, the Enforcement Directorate (ED) can file a new case against Rhea.
In this case, the ED investigating money laundering can file a new case. "It is getting legal advice to file a new case," says an ED official. We had earlier registered a case on the complaint of Sushant's father KK Singh, who was involved in withdrawing money from Sushant's bank account. Whereas, the new case will be based on the results of the NCB investigation, as there have been many arrests in the drugs case. The ED will also look at the angle of money earned from drug smuggling and drug purchases.
Also read in Hindi: ड्रग केस में रिया चक्रवर्ती को लगा झटका, दूसरी जमानत याचिका भी खारिज