Without naming Arnab Goswami, actor Salman Khan has taken a dig at channels manipulating TRPs, saying that people should not 'speak nonsense, lie and shout' or channels will be shut down by authorities.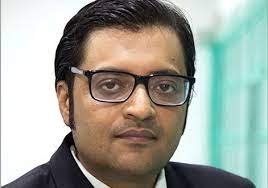 A few days ago, the attack of Republic TV's Arnab Goswami on Salman had gone viral on social media. He had taken on Salman for staying silent amid the aftermath of Sushant Singh Rajput's death and the ensuing drug allegations against members of the film industry. He had demanded to know where Salman was during all of this.
Salman Khan has taken a brutal potshot at Arnab Goswami by warning that his continuous shouting will lead to the closure of his TV channel. In an indirect dig at Goswami during a conversation with Bigg Boss contestants over the weekend, Salman said that one mustn't stoop to any low to grab TRP or Television Rating Points. This came just days after Kiku Sharda and Krushna Abhishek used Salman Khan-produced The Kapil Sharma Show to mock Goswami.