New Delhi: Sanjay Dutt is a name that is associated with some classic films like Munna Bhai MBBS in the viewer's mind. The actor has always made it big at the box office. After a brief phase of health problems, the actor has started working with fully prepare on the set of KGF Chapter 2.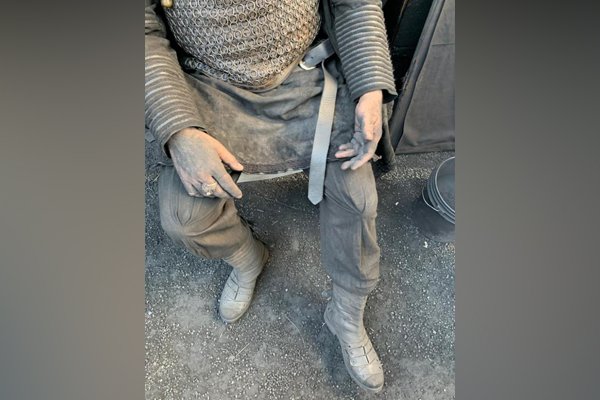 A source close to the actor shared, "Sanjay Dutt has recently started his work, he recently completed his shoot for Bhuj and is currently shooting KGF Chapter 2 in Hyderabad. A lot of action scenes were to be depicted in a coal mine for Climax. The makers of KGF suggested Dutt to take a body double in view of his recovery, but the actor refused it. Dutt himself did the action sequences. He has done the same in his previous films. He has been cured of the disease and is ready for his action sequence in undo shape. "
The last and final schedule of KGF Chapter 2, which is a climax sequence, began its shoot in early December and will be completed by mid-December. Sanjay Dutt is shooting daily and hardly takes breaks. The climax was the last thing to be shot, all the other scenes were shot and completed only last year.
KGF Chapter 2 stars KGF famous actor Yash Screen Space with Sanjay Dutt, the two superstars collaborating for the first time for this much-anticipated and anticipated film. The source shared, It does not appear that Sanju Baba and Yash are shooting together for the first time. As KGF 2 shooting progressed, they became more comfortable with each other and often along with shooting Enjoying their time together, some were seen sharing life experiences and dialogues. Both Yash and Sanjay Dutt have great respect for each other and are enjoying a lot of shooting of the film's intense climax.
He is known for doing his action sequences himself and never uses body double. Such is the patience and courage of Sanjay Dutt, no obstacle can stand in front of him. The actor as a whole undone has set a benchmark for others to follow. He will be seen playing the role of villain 'Adhira' in KGF Chapter 2.
This year has been a challenge for the superstar and we are looking forward to seeing it better than Sanjay Dutt.