In a horrific development, a young Sudarshan TV journalist was kidnapped and brutally murdered in East Champaran, Bihar.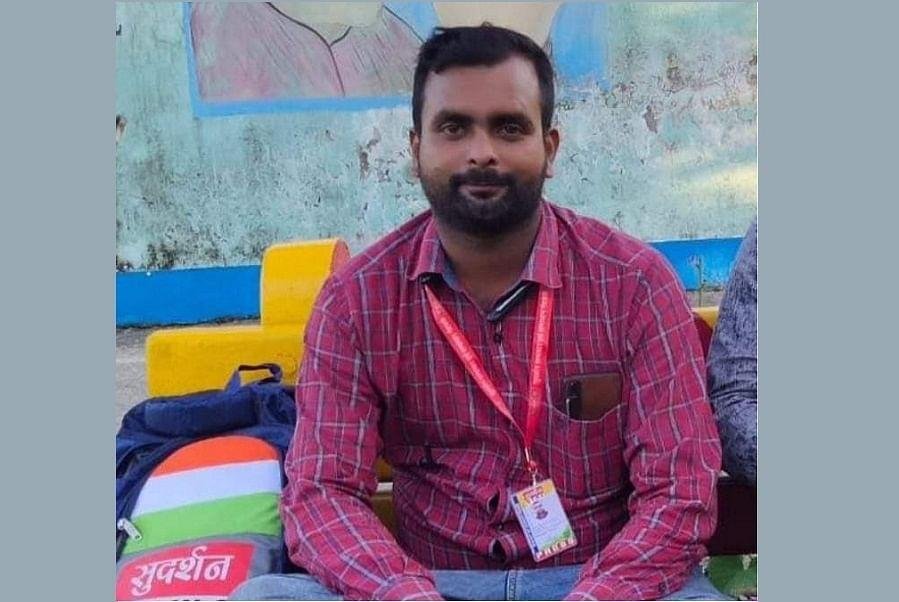 The body of the journalist was found floating in water in Gachi Tola Chewar of Mathlohiar village of Harsiddhi police station area of ​​Bihar.
According to the report, young journalist Manish Kumar Singh had left the house for the party and was missing since then. His father, Sanjay Singh, is the editor-in-chief of a local newspaper Areraj Darshan and an RTI activist.
He had left the house three days ago to attend a party at Math Lohiar village under Harsiddhi police station area, after which his mobile was switched off. After his disappearance, his motorcycle was recovered from Math Lohiar village in an unclaimed condition. Her father had lodged an FIR at Harsiddhi police station, in which 12 people, including two local journalists, were named.
Manish was constantly receiving death threats due to the disclosure of many cases. Apart from this, there was also an ongoing land dispute with the Pattidars.
During the investigation, the police got information about an unidentified body being dumped at Sareh in Math Lohiar village. The deceased's father Sanjay Singh, who reached the spot, identified the body with his shoes. On seeing the dead body, it was becoming difficult to identify due to swelling in the water.
According to the reports, Manish was blindfolded and there were injury marks on his face.
According to a report in OpIndia, the police have arrested Mohammad Arsad Alam and Amarendra Singh for the kidnapping and murder of Manish. Area DSP Santosh Kumar is leading the investigation and assured that the culprits will be punished as per law.
Sudarshan TV CMD Suresh Chavhanke said on Twitter (as translated from Hindi), "Sudarshan reporter Manish Kumar murdered. Mohd Arsad Alam was arrested. The kidnapping happened 3 days ago, here Even after complaining about the possibility of murder. Bihar Police did nothing and waited impatiently for the murder. We demand justice."