22/03/2021
Suvendu Adhikari Siphoned Off Rs 5000 Crore from banks, now Mamta says he is BJP Goons
West Bengal Chief Minister Mamata Banerjee said on Sunday that she was a 'gada' (donkey) for not getting a hint that the 'traitor' (Suvendu Adhikari) mined crores of rupees while holding the top posts of cooperative banks and various state governments. 'Gaddar' Suvendu Adhikari Siphoned Off Rs 5000 Cr: Mamata Escalates Attack, Warns Voters of BJP Goons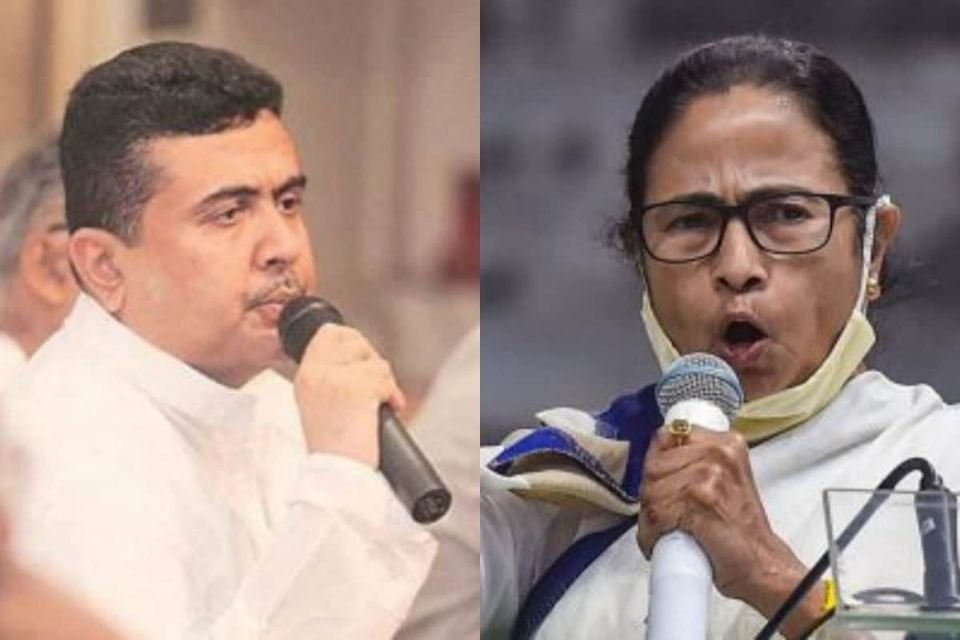 Addressing a rally at Dakshin Contai in East Midnapore, Banerjee said, "Gaddar der one pakisa … Ammi one boro gadda … Aam neeje ke gadda bolchi … Tara eto taka kachche … Keo ammi bolchhilo 5000 crores. Tke Koreche. (The traitor made a lot of money… I am a very big ass… I am calling myself a donkey because I have not received any indication that they have mined crores of rupees… Somebody was telling me That he has earned around Rs 5000 crore. "
Extending his attack on the TMC turncoat, he said, "The time has come to free Midnapore from his misrule." I worked hard for the people of Midnapore and the traitor took all the credit. He removed my name from Digha Gate and replaced him. In this assembly election, the traitor must answer. He betrayed the people of Midnapore. "
The chief minister also warned the goons working by the saffron party to intimidate people to vote for the BJP, "The traitor has hired the goons with his money power. He will use the goons to harass you on polling day. Do not fear them and fearlessly vote for TMC. It is time to get the traitor out, "he said.
Referring to the Unnao case, he alleged about the law and order situation in West Bengal. The BJP alleges that the law and order situation in Bengal is the worst. I want to ask him about Uttar Pradesh, Rajasthan and Haryana. Why is he not saying a word about the state of law and order in these states? We all know what happened in Unnao but unfortunately, there is no word from Home Minister Amit Shah.
Three girls were found unconscious, while two of them were declared dead at the district hospital, while the third was found to be in critical condition at Baburaha village in Uttar Pradesh. "What a shame? Daughters were raped and burnt alive in Uttar Pradesh and outside BJP leaders are giving a big speech in Bengal.
Accusing the BJP of indulging in divisive politics, the TMC supremo said, "People are coming from other states and creating problems." They do not even know the culture of Bengal. They know how to play with blood and now they are here to play their dirty politics. "
"We have to unite against these evil forces. They came to Bengal to divide us. You voted for BJP (in 2019, Lok Sabha) and they cheated on you. They did not give you anything. We are giving you free ration and the BJP government at the Center is increasing the price of LPG.